An Ally For Those With Invisible & Visible Disabilities
Carrie Gross - Disability Pride Employee Spotlight
Marketing Director for Olympus Service
Center Valley, PA

Why are you passionate about Disability Pride?
I have two children with disabilities. Both have low vision which is defined as poor vision, usually 20/70 or worse, that cannot be corrected with glasses. In addition, my youngest who is almost three also has Down Syndrome. I am passionate about Disability Pride because I feel it is important to embrace one's disability rather than try to hide or mask it. Each of us has unique qualities and experiences that we can bring to the table.
I am also passionate about ensuring that my children will grow up in a society that will accept their differences. I want both my son and my daughter to be proud of who they are. It is very likely that they will have to work harder in school and that they may take longer to learn things either due to the low vision or the Down syndrome. However, these things do not define who they are, rather these differences sculpt who they become.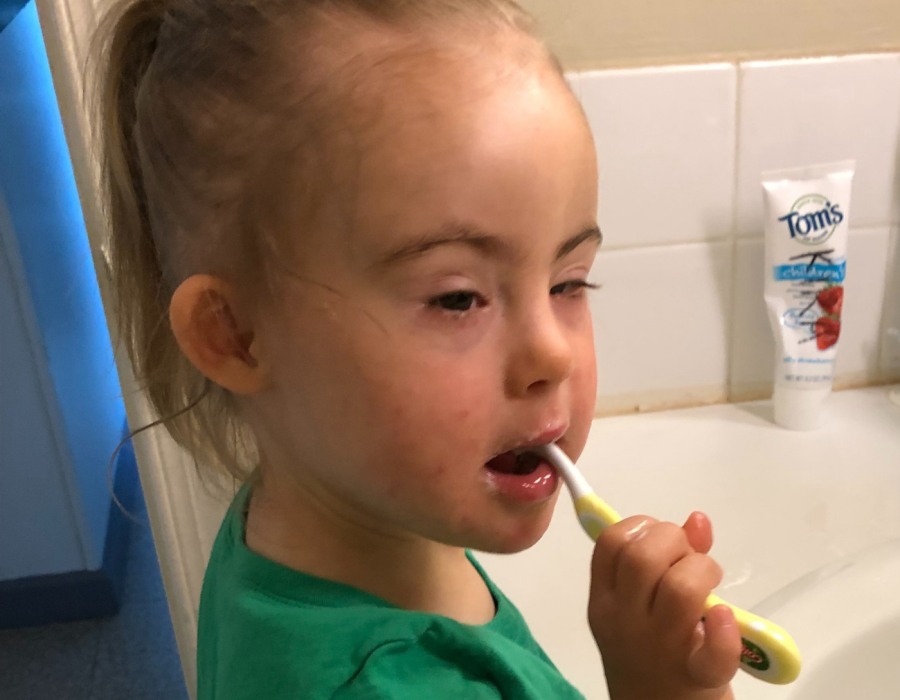 Why did you join the INterAbilities CAN? Why is it important to become an ally for those with disabilities?
In the INterAbilites CAN, I gained a better understanding of disabilities I had not previously known about. It is an opportunity for everyone to learn and grow as an individual. The CAN provides the opportunity for inclusion and connection with others. I would encourage anyone seeking to learn more about the numerous disabilities that exist to join the CAN and to become an ally for those with visible and invisible disabilities.