Listen, Understand, Empathize, Support
Ross "Rusty" Segan - Disability Pride Employee Spotlight
Global Chief Medical Officer (CMO) for Olympus Corporation
Center Valley, PA
Why are you passionate about Disability Pride?
I am passionate about Disability Pride for deeply personal reasons. Disabilities come in many forms, both seen and unseen. They all have a significant impact on people, their families, and the larger global community.
My personal experiences have been profound. I deployed as a United States Army general, trauma and critical care surgeon to Afghanistan in 2006. It was an honor for me to care for servicemembers, Afghan civilians and help build surgical capability in Afghanistan, including the establishment and first cases of laparoscopic surgery. My life changed forever on April 11th that year after a school bombing lead to many fatalities and significantly wounded children and teachers. I personally cared for most of them, including a 7-year-old boy named Najib.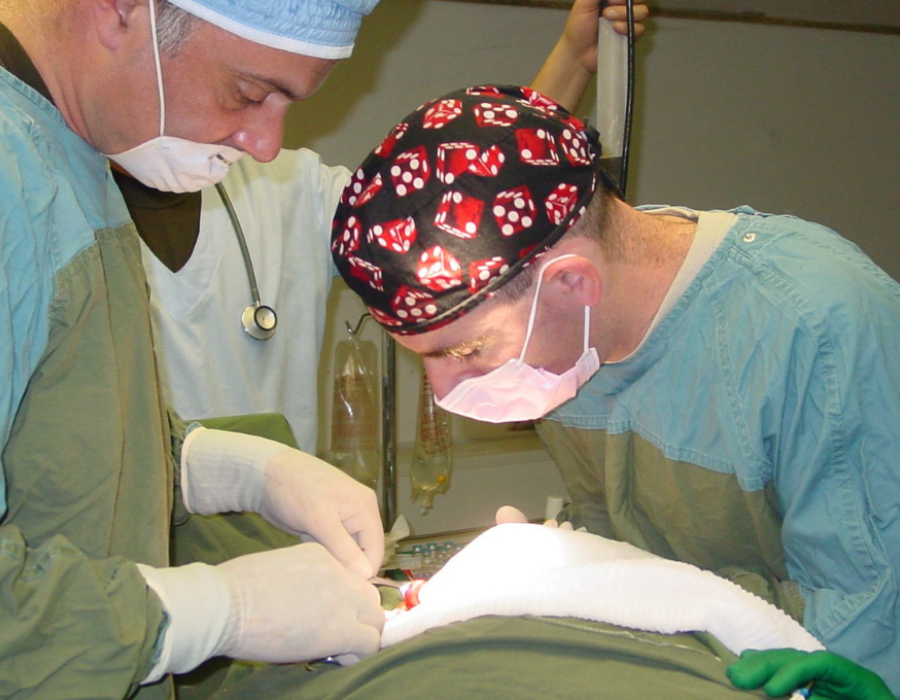 After 2 weeks of multiple surgeries and complications, his injuries were ultimately insurmountable and as the lead surgeon, I had to let him pass. Several days later, on May 3rd I was asked to take several severely injured service members to Landstuhl Medical Center as the medical escort. During the combat medevac mission, I was severely injured, when, during turbulence, a heavy patient litter fell on my head and neck, leaving me with a cervical spinal cord injury and numerous permanent injuries. Ultimately, I was medically retired from the Army and my clinical surgical career came to a premature end.
What are some things you would like to see change in the community for individuals with disabilities? Why is it important for people to become allies?
I believe everyone has the ability to contribute and support the world around them while enriching themselves. The greatest love we can show one another is to listen, understand, empathize and support. It's important for us to create opportunities to contribute, so accommodations, roles, acknowledgement, inclusivity enables all of that. It's important for us to create opportunities for everyone to contribute. By being an ally, the environment will be protective, supportive and enabling. By advocating for necessary accommodations, creating ideal roles, offering public acknowledgement, and leading with inclusivity enables all of that. For my part, my heart, physical and virtual doors are always open!