A Message for CEO Action's Day of Understanding
From Julien Sauvagnargues, President of Olympus Corporation of the Americas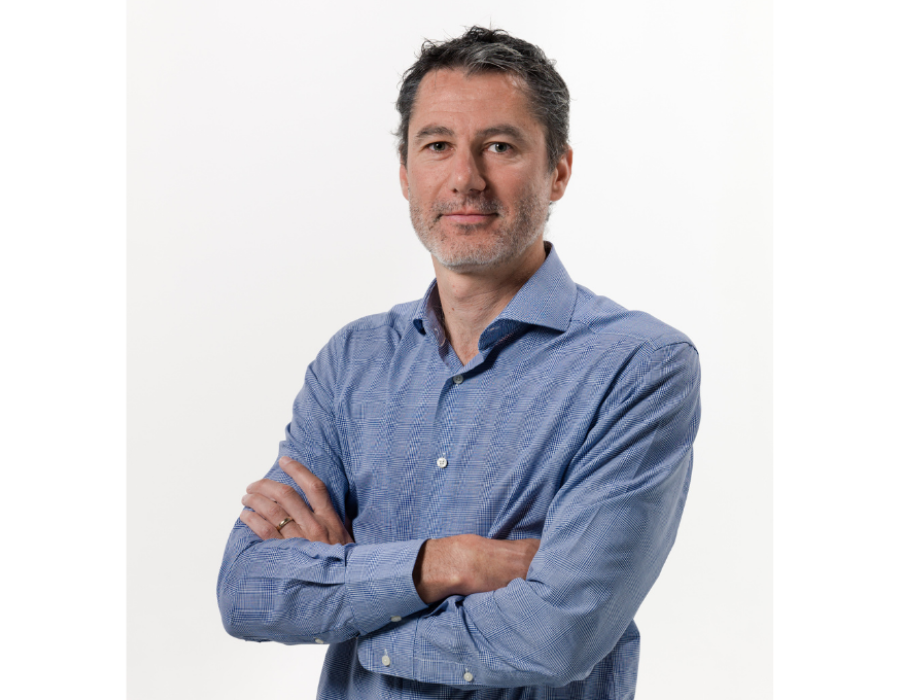 Olympus Corporation of the Americas (OCA) is proud to be part of The CEO Action for Diversity & Inclusion™. Recognizing that change starts at the executive level, nearly 2,000 CEOs of the world's leading companies and business organizations are leveraging their individual and collective voices to advance understanding and action for diversity and inclusion in the workplace.
The CEO Action Day of Understanding is an important day for me, both professionally and personally. This year, it feels like our Day of Understanding is even more important, especially as we reflect on the events of the past year. From civil unrest to hate crimes in minority communities, this year has brought tragedy and bred reflection on our own implicit biases.
Last year, OCA promised to take action internally to foster a work environment in which all individuals are treated fairly and with the empathy they deserve. Since then, we are proud of the steps we've taken towards that goal, realizing that there is always more work to be done:
49 Diversity & Inclusion trainings, with approximately 38% of all employees trained during February & March 2021

Mandatory Diversity & Inclusion trainings for all People Leaders
Mandatory Diversity & Inclusion trainings for all medical systems group employees

Quarterly mandatory training will continue through this coming year

Listening sessions with Colleague Affinity Network (CAN) members and business leaders
Workshops on Racial Conversations for a group of Directors & Above
Created a Business Unit D&I Task Force and another one is in the process of being established
As a result of the listening sessions with our business leaders and per the request of our employees, the following items are being or have been implemented:
Bystander Intervention training
Resources to talk to children about racism
Assumptions in the Workplace and Power and Privilege Workshops
Colleague Affinity Network (CAN) Leaders meeting with myself as President for closed-door listening sessions
I am passionate about strengthening our Diversity & Inclusion efforts within Olympus. For me, that goal is driven from personal experience. I was a teenager when I first learned that my older brother is gay. After he came out, our bond as brothers became stronger, and our family dynamic also became stronger as my parents expressed nothing but love and support for my brother. This experience started what has become a lifelong journey of proudly being an advocate for the LGBTQ community.
I take my role as an ally and advocate very seriously. As the President of Olympus Corporation of the Americas, I feel it is imperative to outwardly champion and exemplify diversity and inclusion efforts from the top of the organization. I always want to ensure I am setting an appropriate tone and actively supporting the efforts of our leaders and employees.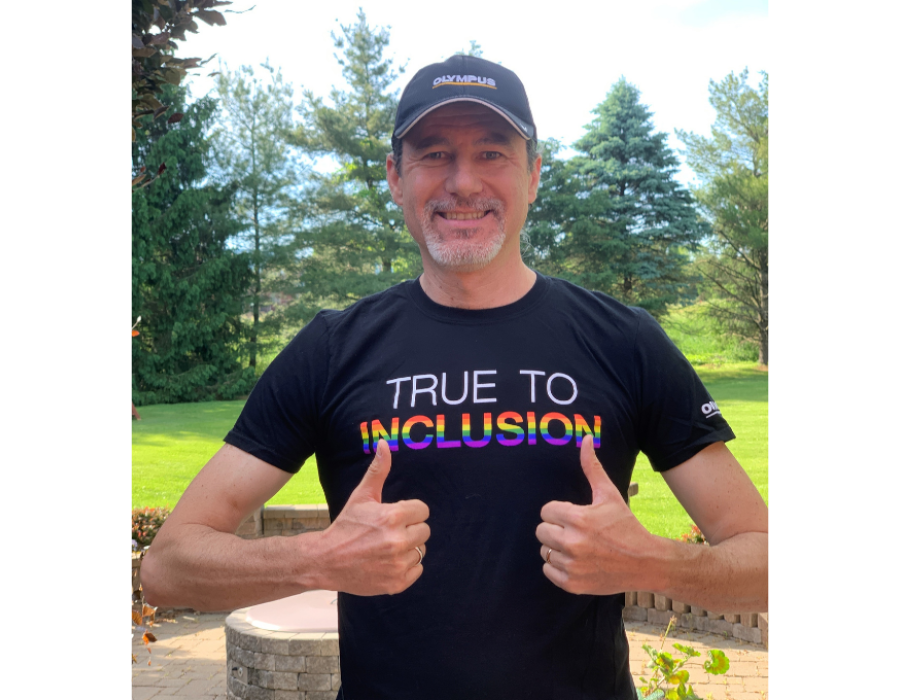 As I have said many times, I believe that a diverse organization is a more efficient organization, with more opportunities to succeed in a very competitive world. If we manage to embrace our unique identities, we will be stronger than if we all look and think the same. A diversity of cultures makes our company and our society rich in thought, experience, and possibility.
We continue encouraging the involvement of our employees in D&I efforts through membership in activities and access to resources that give people the opportunity to educate and support one another. It's another way in which we bring our Core Values to life. Our Colleague Affinity Networks (CANs) regularly design engaging and effective workshops and activities that help equip our employees with fundamental knowledge that helps us all become stronger allies in our professional and personal lives. 
Never underestimate the power of simply listening to one another to develop stronger empathy.