Olympus Executives Talk About Going Global, Shifting Focus
Within the last 100 years, Olympus' core success was founded on its technology and innovation, according to COO Nacho Abia. To those outside of the organization, Olympus' pervasive branding as "the camera company" still sticks, despite the divestiture of that business in 2020. The company continues to pivot, and with recent news of impressive earnings in FY22, a listen back to a January 2022 MassDevice podcast in which Nacho was interviewed, along with Gabriela Kaynor, Division Head of Therapeutics Solutions, proves insightful to some of these shifts.
What's being transformed?
During the interview, Nacho recalled Olympus CEO Yasuo Takeuchi rolling out "a very disruptive and aggressive agenda of change" after his appointment in 2019. "He wanted Olympus to be the number one medical device company" so that significant investment and resources would be allocated to devices and technology in the business. Secondly, "he wanted to globalize the company," and transform it from "a very powerful, solid Japanese company into a truly global enterprise that can operate and utilize talent from all over the world," Nacho explained. The "transformation plan" was announced in January 2019.
Previously, Olympus was segmented into three divisions: scientific solutions, the medical business, and the consumer (camera) business, with the decision-making process for all units taking place in Japan, Nacho said.
Decades of market and economic shifts fostered the decision to "transform" Olympus. Nacho explained that while the consumer camera market peaked in the late 1990s, the proliferation of smartphones—and ultimately the iPhone® in the early 2000s—cut into this market share. "But at the same time, the medical business was booming."
Fast forward to the present
"It's true that our branding has been built based on the camera business," Nacho said during the podcast, but explained that Olympus refocused and zoomed in on healthcare.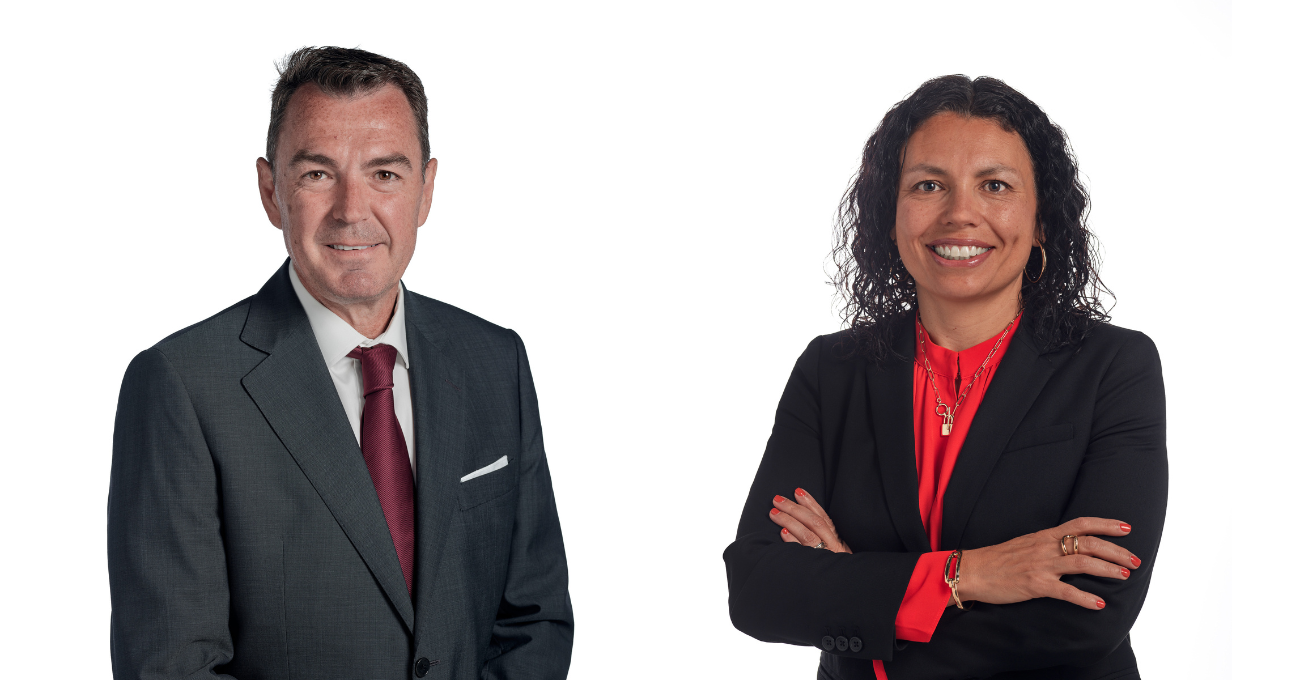 Nacho Abia, COO, and Gabriela Kaynor, Division Head of Therapeutics Solutions
---
"Most of our products come from early diagnosis and minimally invasive treatment based on the fact that we provide minimally invasive access through … either flexible endoscopes or rigid endoscopes," he said. "Today, the areas where we're really making a difference is GI, respiratory, and urology. Now we are leading in those spaces." Also, "We have a very strong franchise in surgical imaging, laparoscopy, we also have electrosurgery devices [and] we are also very strong in ENT." In addition to endoscopes to provide access and visualization, "Over the years, our relationship with [healthcare providers] has helped to evolve the therapeutic offerings," allowing Olympus to add to its portfolio.
Therapeutic solutions in the Boston area
In the medical world, Nacho explained that "we now have two large divisions: therapeutics solutions and endoscopic solutions." Therapeutics solutions is a newly created division located in Westborough, Mass.

"Until being tapped on the shoulder I didn't understand all of the areas and segments of the markets that Olympus played in," admitted Gabriela. She joined Olympus in 2016 and is based in the new Westborough office. She previously worked at Johnson & Johnson and Covidien. "We're playing across multiple specialties … but from a mission perspective we're looking to deliver profitable and sustainable growth."

Gabriela has seen this mission play out through the transformation efforts over the last three years. "That transformation effort for us has really been part of looking outside [of the company and] trying to expand beyond endoscopy," she said. As technologies in other areas advance, Olympus is adopting them and developing alternative solutions. One key area of interest is in single-use products.
Beyond capital equipment
Traditionally Olympus' focus has been on the endoscopy capital side. But the company is "becoming more agile in the way we develop and commercialize the single-use devices and solutions for our customers," she said.

R&D is still a component of the business, but "supply chain [management], procurement, partnerships, distribution, and commercialization become the larger perspective," Gabriela explained. To the last point, she added that the company recognizes a need to provide a more "value-based" commercial approach.

She said the global focus of the company is about "shifting that mentality from working as functional silos." Five years ago, "we were operating much more as regions" and now there is a cross-functional push, she explained. "That doesn't come without its growing pains," but with "great global teams" Olympus continues to evolve, fostered by new talent and new processes, she added.

The Westborough location bolsters top-notch recruitment. "Obviously, Massachusetts is a great area to attract talent" given the number of universities and medical device companies in the Boston area, Gabriela observed. In the bigger picture, "We're committed to improving our value chain here in the United States and that includes not just the commercial front but every global function."
Hear the entire podcast from January 7, 2022: