Serving the Local Community with Meals on Wheels
Over the past year, improving the health and quality of life of homebound adults and seniors in our community has been more important than ever. As a proud supporter of Meals on Wheels of the Greater Lehigh Valley, Olympus has worked hard to keep up our volunteer efforts throughout the COVID-19 pandemic. For many of our volunteers, delivering meals is an incredibly rewarding experience that fosters a sense of community during a time where many people feel isolated. Here are a few stories about why our volunteers love delivering for Meals on Wheels.
Lorrie Sheets, Senior Executive Administrative Assistant, coordinates the Olympus employees who volunteer with Meals on Wheels and their delivery schedule. She believes the work they do offers much needed companionship to the senior citizens and individuals with disabilities in the area, which in turn provides volunteers with a sense of purpose. Since the pandemic began, Lorrie has noticed an influx of Meals on Wheels volunteers throughout the community. She says, "There are always bad things that are going to be happening in our world, but the good that comes out of adversity always seems to overcome the negativity, and it helps to always keep that top of mind." Check out this volunteer spotlight article to read more about how Lorrie began her Meals on Wheels journey.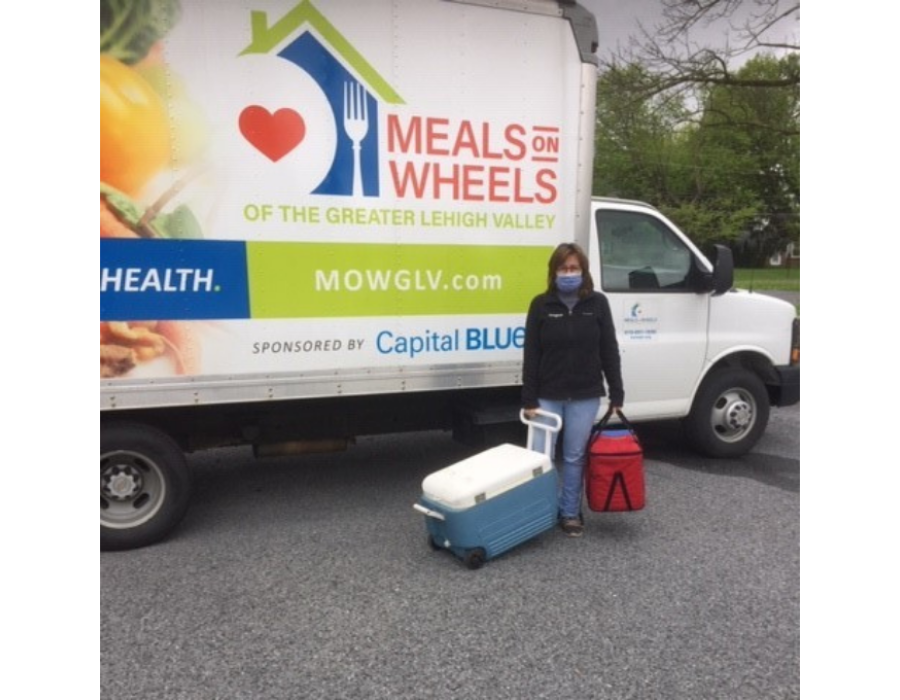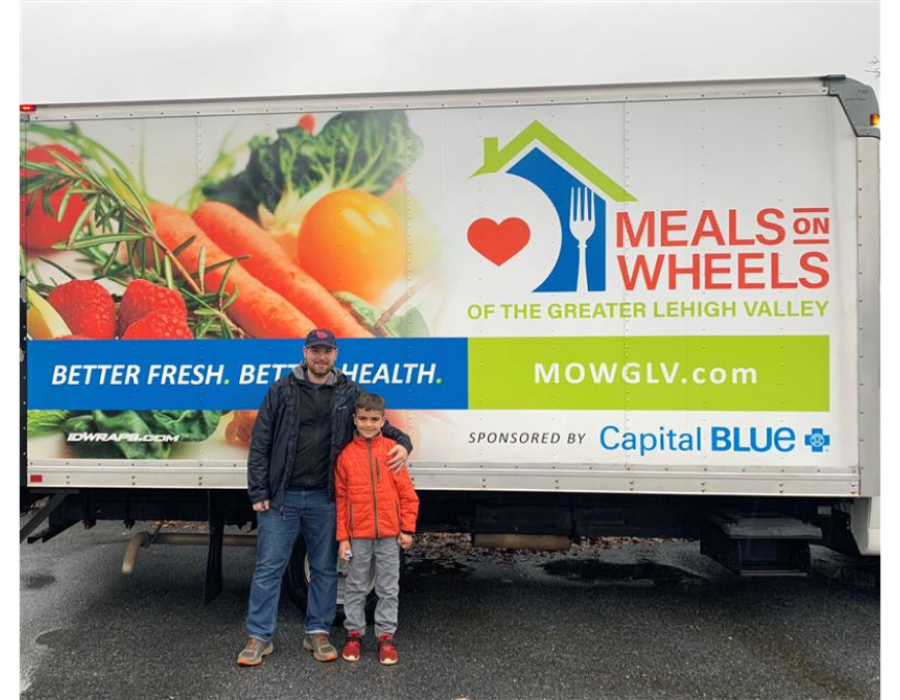 Justin Schaible, Senior Contract Operations Specialist, one of our Meals on Wheels volunteers, likes to bring his son with him when delivering meals. Justin says, "I like to take him along to learn one of the pillars of success in life is charity!" We are thankful for volunteers like Justin who involve their families in community service!
For Brock Finkbeiner, Contract Operations Specialist, Meals on Wheels volunteers are much more than just delivery drivers. "Meals on Wheels is not just delivering food, it's about building friendships," says Brock. "I know when it's my turn to deliver, I'm there for a bigger reason than just food, I am there to be a friend and put a smile on the person's face."
Some of our volunteers have been motivated by personal experiences. John Freeh, Manager of Financial Services Asset Management, explains why he was inspired to volunteer for Meals on Wheels: "I've had family members who were in the same situation as our clients and know from experience the difference a hot nutritious meal delivered by a friendly face can make in someone's day."
Olympus's Senior Manager of Community Affairs, Krista Ortwein, is especially passionate about our partnership with Meals on Wheels, as it helps keep the memory of her grandmother alive. Krista says, "Volunteering for Meals on Wheels always brings back memories of delivering meals with my Grandma as a child. My grandmother passed away a few years ago at 95 years old and volunteered with Meals on Wheels as long as she was physically able to (she even won an award once!).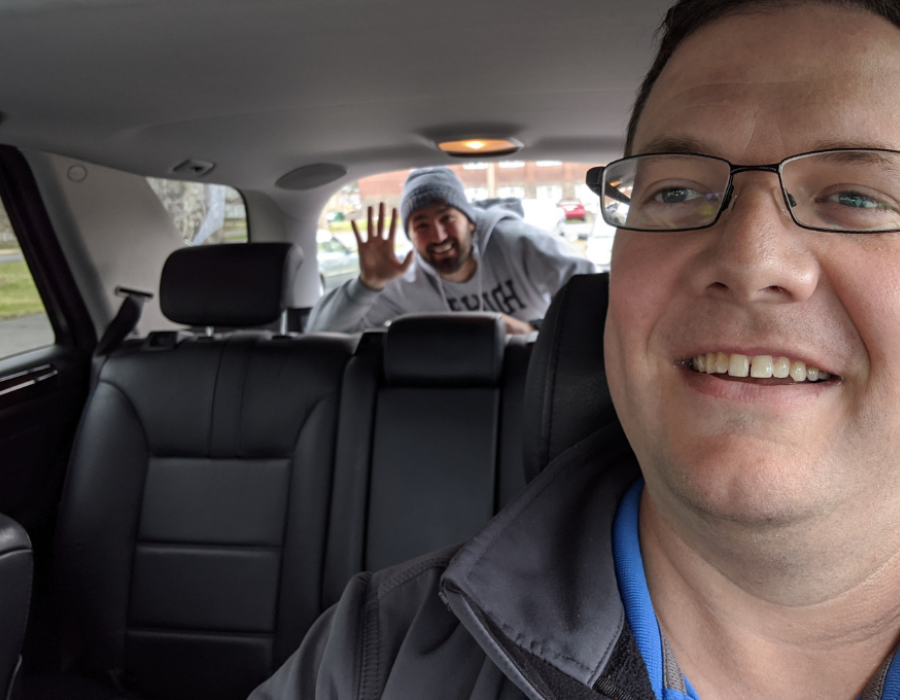 Brock Finkbeiner (left) and John Freeh (right)
When COVID hit and I saw the newsletters stating Meals on Wheels needed volunteers, I knew immediately it was my moment to sign up! I've even brought my children out to see mom in action. I'm so grateful for our team of Olympus volunteers who regularly support this amazing organization!"