Weighing the Options
Rachel's Experience with Contained Tissue Extraction
"Most of us who work in the O.R. know that minimally invasive surgery is better for patients from a safety and recovery perspective," Rachel said. "Minimally invasive approaches have been shown to result in shorter hospital stays, faster healing times, and cosmetic benefits associated with less significant scarring."
However, when procedures and the tools used to perform them come under scrutiny, as did the power morcellator used for the minimally invasive removal of benign uterine fibroids, hospitals and physicians pursue more conservative treatment plans. In this case, erring away from laparoscopic hysterectomy.
The timing of the power morcellation scrutiny was unfortunate for Rachel, who soon after was diagnosed with multiple uterine fibroids stretching her uterus to an uncomfortable size.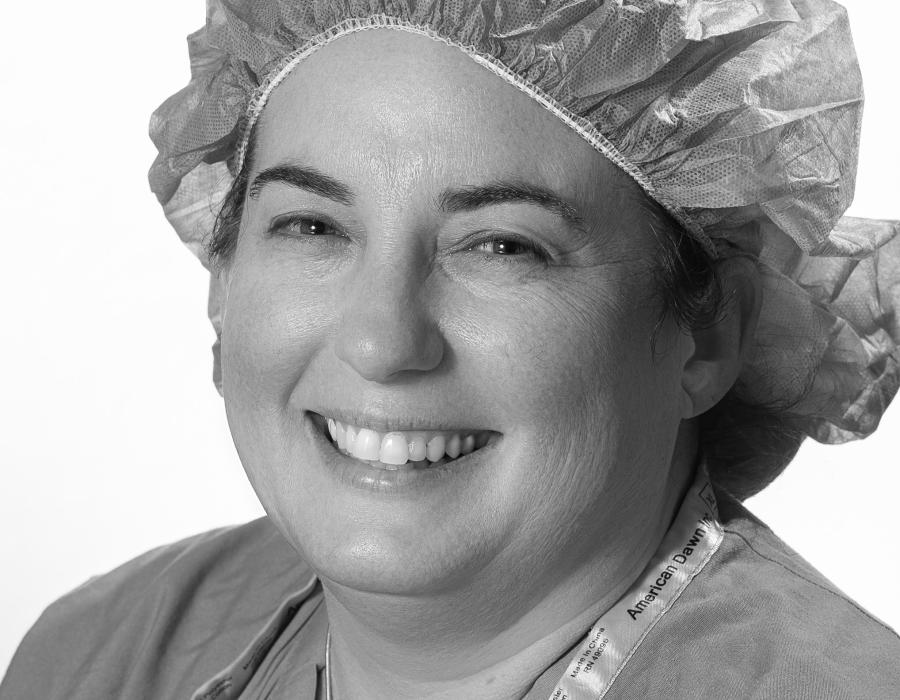 Despite the FDA safety warning on power morcellation, Rachel preferred to undergo a minimally invasive procedure for removal of the fibroids; however, wanted to pursue an innovative solution combatting some of the issues she saw during her time as an OR nurse assisting in many gynecologic surgeries.
"In many cases, I'd watch as GYN tissue, whether during the cutting or the morcellating, dripping or falling off inside of the body." Rachel was also in procedures with another surgeon who utilized the Olympus containment system.
"

In the procedures using a containment system, one or a few cuts were the most exposure the anatomy had to tolerate, because the large pieces of removed tissue – polyp tissue, uterine tissue, fat, endometrium, and other types of tissue – were placed in the bag, and any cutting or morcellating happened in the contained space."
---
Weighing her options, Rachel decided to undergo a minimally invasive hysterectomy with the use of the Olympus containment tissue extraction system. "I'm so pleased I had a sneak peek at this advancement before awareness grew over potential dangers of fibroid procedures. I know it was the right choice for my surgery. It amazes me to this day that my huge uterus filled with fibroids was removed from an incision less than one inch long, the traces today buried in my belly button. I was back to work nine days later, and I feel great!"