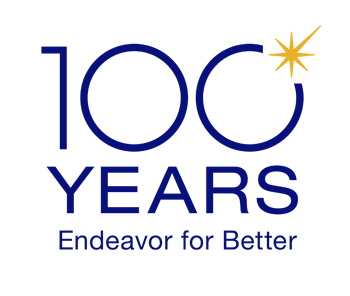 CENTER VALLEY, Pa., (January 7, 2019) - Olympus Corporation today announced that it will celebrate its 100th Anniversary this October 12, 2019.
Throughout its rich history, Olympus has been known for pioneering many "world's first" products and providing innovative, advanced products and services in the medical, scientific solutions and imaging fields. As Olympus marks its 100th Anniversary, employees around the world will celebrate the Company's history, while also looking forward and continuing to realize its Purpose of "making people's lives healthier, safer and more fulfilling" every day.
Click here to review the full press release.
# # #
About Olympus
Olympus is a global technology leader, crafting innovative optical and digital solutions in medical technologies; life sciences; industrial solutions; and cameras and audio products. Our solutions enable specialists to look inside the human body, further scientific research, ensure public safety and capture images of the world. Throughout our 100-year history, Olympus has focused on being true to society and making people's lives healthier, safer and more fulfilling.
Olympus Corporation of the Americas (OCA)-a wholly owned subsidiary of Olympus Corporation in Tokyo, Japan-is headquartered in Center Valley, Pennsylvania and employs more than 5,300 employees throughout locations in North and South America. For more information, visit olympusamerica.com and truetolife.com.
Olympus... True to You. True to Society. True to LIFE.