According to the American Cancer Society, more than 50,000 people die from colorectal cancer each year in the United States, making it the second-deadliest cancer in the U.S. among men and women combined.
These statistics also show that more than 60% of these deaths could be prevented with early detection, yet 25% of American adults age 50-75 have never had a colorectal cancer screening.
Colorectal cancer is one of the most detectable and treatable forms of cancer, and regular screening tests can be very effective in reducing your risk.
As a manufacturer of equipment used to perform colonoscopies and other endoscopy procedures, Olympus has a direct connection to the prevention of colorectal cancer. As a company committed to the health of our friends and neighbors, we help raise awareness of the importance of cancer screenings in communities across the country through financial support, free screenings, and fundraising events.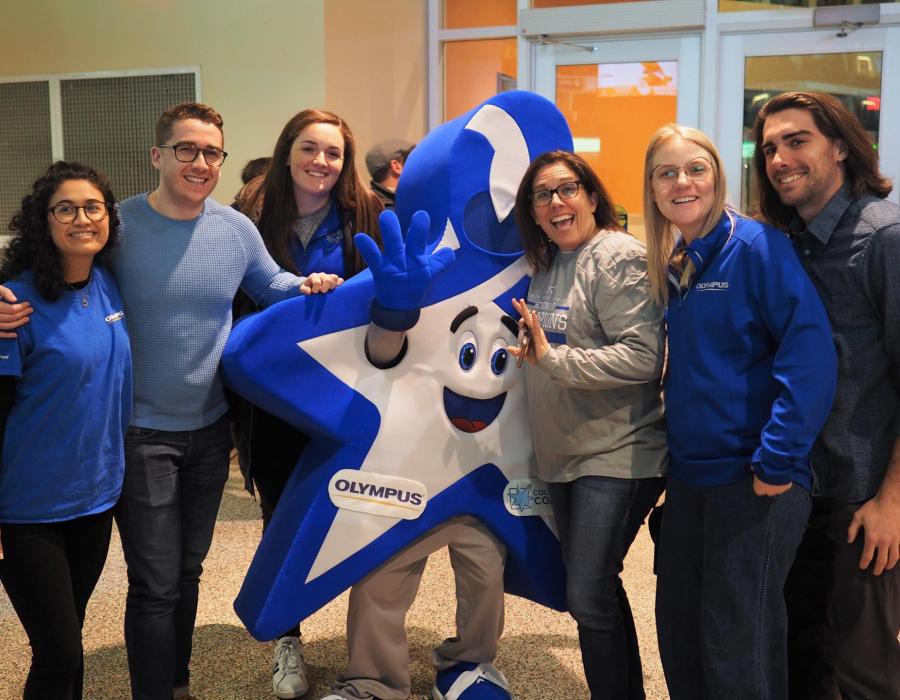 To increase the number of Americans who are screened every year, Olympus supports the Colorectal Cancer Alliance and other major national colorectal cancer organizations and also offers our own screening incentives. Our sponsorship and awareness efforts include:
100 annual free or low-cost colonoscopies for those in need
The Colorectal Cancer Alliance's "Big Colon Tour"
The Colon Cancer Coalition's "Get Your Rear in Gear" 5K run/walk and Tour de Tush cycling event in six major cities
Motivating Olympus employees to become educators regarding the importance of colorectal screening
Colonoscopy Today
Another major part of Olympus' efforts to raise awareness of colorectal cancer prevention is our Colonoscopy Today website, a convenient resource featuring in-depth colonoscopy information, screening resources, cancer prevention tips, a physician locator, and more.
"Raising awareness about colorectal cancer is vital to the work that we do here at Olympus," said Kurt Heine, group vice president of the Olympus endoscopy division.
"

Early colorectal cancer detection and treatment saves lives."
---