Bringing in Diverse Perspectives for Summer 2021 Internships
Olympus seeks to build a welcoming, inclusive workplace and inspire exceptional employee performance. When beginning the hiring process for the Summer 2021 Internship Program, Olympus wanted to explore new initiatives to ensure a more diverse group of interns, aligning with our continued focus and commitment to Diversity and Inclusion. This mission led to partnerships with two organizations, Project Onramp and INROADS, to recruit qualified and enthusiastic interns from diverse backgrounds.

"We are strongly committed to our diversity and inclusion practices," says Lisa Brogan, Olympus Program Manager for Early Talent Recruiting. "The internship program provides an excellent opportunity for us to do more outreach than might be possible in other areas. Because of this, we want to engage more diverse populations, and one of the ways we can do that is through external partnerships with organizations like Project Onramp and INROADS. We are delighted with the benefits of these programs so far and thrilled to find partners so aligned with our mission."

Olympus was given a direct liaison at each organization, who worked with Olympus to identify students who would be the best fit for Olympus positions. After the liaisons selected qualified students, they encouraged these students to apply while giving them tools and advice to help them in their process. After being connected to the position, all interns went through the standard interview process, and Olympus hired four interns from these programs: Asbel Fontanez and Harleen Ghuman from INROADS and Jimmy Nguyen and Charisma Nguyen-Lai from Project Onramp.
Asbel is studying Electrical Engineering at Boston University. While interviewing for an internship with NASA, he was approached by INROADS to become part of their organization and was quickly connected to an Olympus internship position. He felt at ease going through the process with this program because INROADS had already established a relationship with Olympus. "The difficult part of the internship search that I struggled with even before the pandemic is the non-responsiveness you get from a lot of companies," says Asbel "…but that is where a program like INROADS helps a lot because they already have a foot in the door, so it allows you to walk into the opportunity more easily."

Asbel is a Non-Destructive Testing Intern at Olympus. He has been completing tests to ensure that Olympus systems pass new standards and diving into the experiences Olympus has been offering. Asbel plans to use the skills and experience from his internship to help him take the next steps in his career.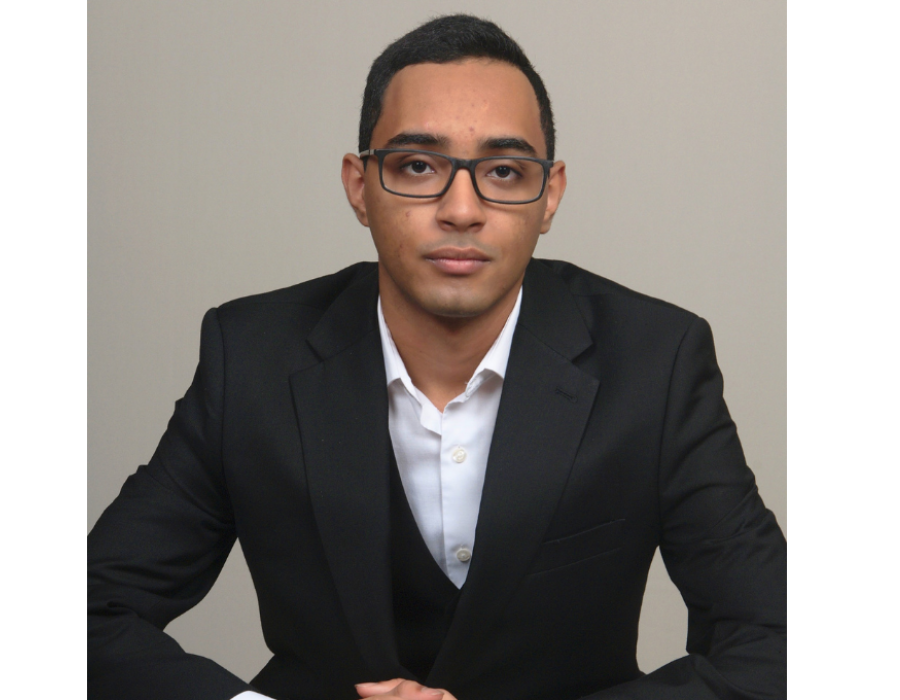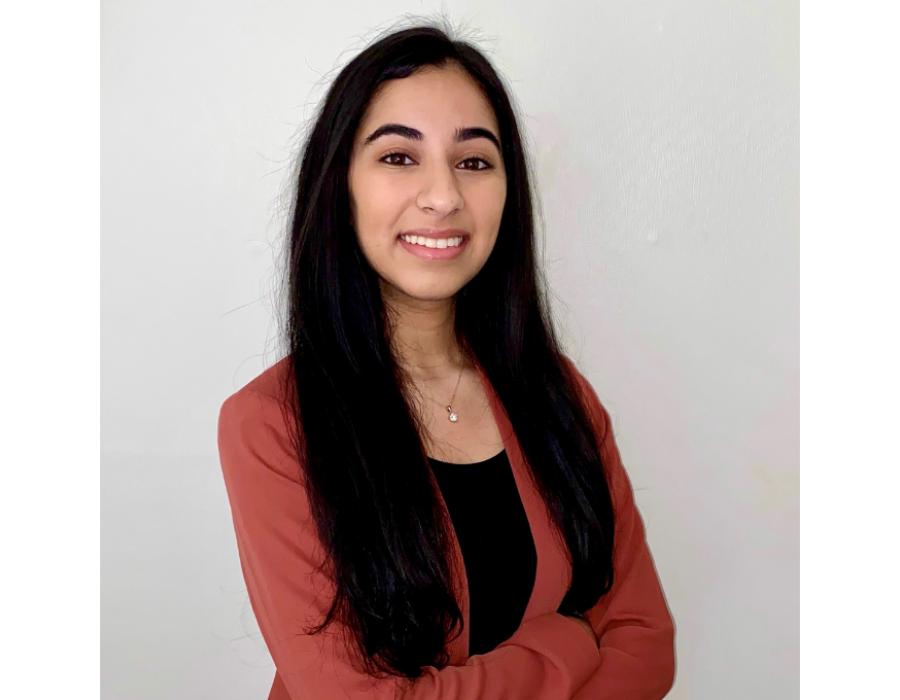 Harleen, a student at Baruch College majoring in Marketing Management, was also approached by INROADS to join their program. She had been searching for a summer internship on multiple platforms with no success. When INROADS reached out to her, she was relieved to have access to the resources and network to help her secure a position.

Harleen went through the interview process and was offered the position of Respiratory Marketing Intern within one week. Though she was worried about coming into a medical technology company without any medical education or training, Harleen says her mind was eased by the respiratory team members who were eager to teach her. About four weeks into the internship, Harleen says she is thoroughly enjoying her work, and she credits INROADS for helping her succeed in this position. "With INROADS I learned a lot about my future plans and how things can pan out," says Harleen. "I also learned a lot about valuing myself as an individual, how my success can play out in the future, and how I will grow as a professional along the way."
Jimmy, a student at Worcester State University majoring in Finance and heavily involved in Air Force ROTC, was searching for a summer internship to extend his experience outside of military training. As he had spent previous summers participating in Air Force programs and even interning for them, he felt he needed some experience related directly to his major. Jimmy was a part of a program at his high school called Bottom Line that helps first-generation college students navigate the search and experience. His mentor through this program connected Jimmy with Project Onramp, and through Project Onramp, Jimmy found an internship opening at Olympus.

"I want to interact with more people outside of the military," says Jimmy. "I expressed that when I was interviewing with my directors, and I emphasized that I would find it valuable to take my experience from Olympus and bring it into what I pursue in the Air Force. Taking the core values of Olympus that align directly with mine and using them in my future would be an amazing opportunity."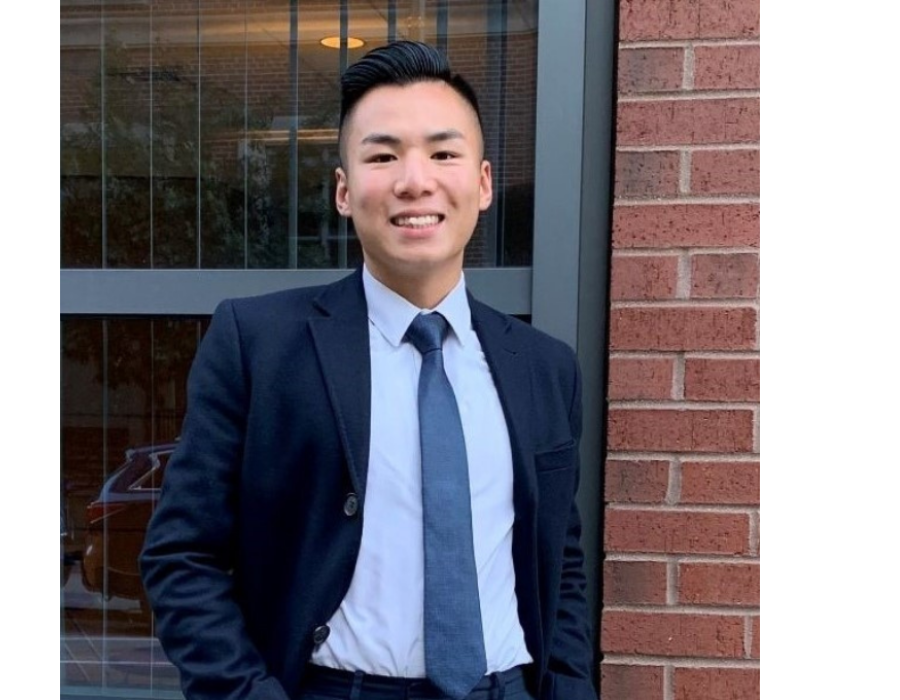 After going through the interview process, Jimmy was hired by Olympus as a Sales and Marketing Intern. Jimmy is having a great experience at Olympus thus far, working with a team that is nothing but supportive and even planning an in-person dinner later in the summer. Jimmy is grateful for his experience with both Bottom Line and Project Onramp for getting his foot in the door with Olympus and allowing for him to have such a beneficial internship experience.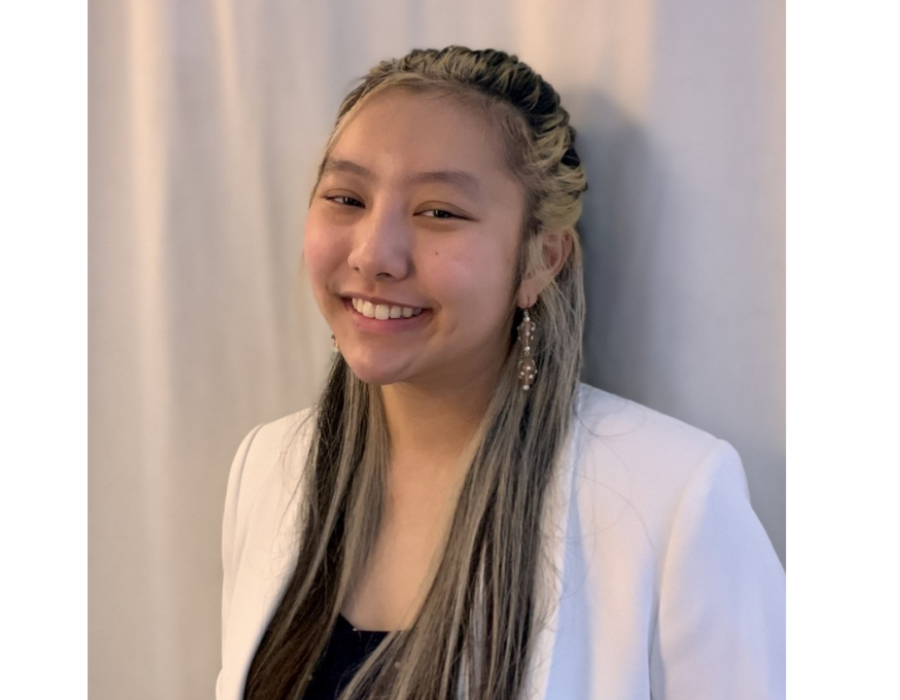 Charisma, a student at Clark University studying Studio Art and Marketing, was also involved in the Bottom Line program at her high school and throughout her time at Clark University. Like Jimmy, she connected with Project Onramp through her Bottom Line mentor. After feeling frustrated with her internship search process, Charisma was eager to join Project Onramp and appreciated the support they provided in helping her improve her resume, prepare for interviews, and connect with an Olympus internship position that fit her qualifications. Charisma found a summer internship role as a Marketing and Sales Intern at Olympus.

In her first few weeks, Charisma has been amazed with the willingness of everyone to see her succeed and the number of things she has already learned. "I have never worked at a really big company before. I have only had experience with smaller organizations and my own small business, so the processes were very new for me," says Charisma.
"Between the more involved interview process and the steps within the company to get something approved, there have been learning curves, but I am glad I am gaining this experience." Charisma is excited to keep learning throughout the rest of the summer and always thanks Project Onramp for allowing her to branch out through this experience.

"Our partnerships with INROADS and Project Onramp are a win-win," says Brogan. "They provide paid, hands-on experience and career development for the interns and they give Olympus the opportunity to not only benefit from the skills and experiences of these talented students but also to diversify our talent pool."

To meet the rest of our summer 2021 intern class, visit our Summer 2021 Intern Yearbook.

Learn more about Project Onramp and INROADS: