Catch Prostate Problems Early By Advocating For Your Health
It's important for men to notice changes in their bodies and advocate for their own health needs, especially as they get older.
Consider Bob's story. Bob's father struggled with prostate issues, so when Bob started experiencing symptoms like the urgent need to urinate, frequent trips to the bathroom and not being able to urinate, and occasional wetting of himself, Bob spoke to his doctor about it right away. These symptoms were becoming progressively worse and having a real impact on his quality of life. After all, it's hard to get a restful night's sleep when you have to wake up to use the bathroom frequently.
Bob's urologist diagnosed him with Benign Prostatic Hyperplasia (BPH), also known as an enlarged prostate. This is an extremely common condition that impacts 8 in 10 men at some point in their lifetime.1 Hoping to avoid negative side effects associated with prescription drugs2, invasive surgery or permanent implants, which could include tissue damage, incontinence and sexual dysfunction, Bob proactively researched treatment options and learned about a temporary implant that was in clinical trials at the time called iTind.
The temporarily implanted device works by slowly expanding to reshape the prostate to better allow urine flow. After only five to seven days the implant is removed, and patients can return to regular activities shortly thereafter.3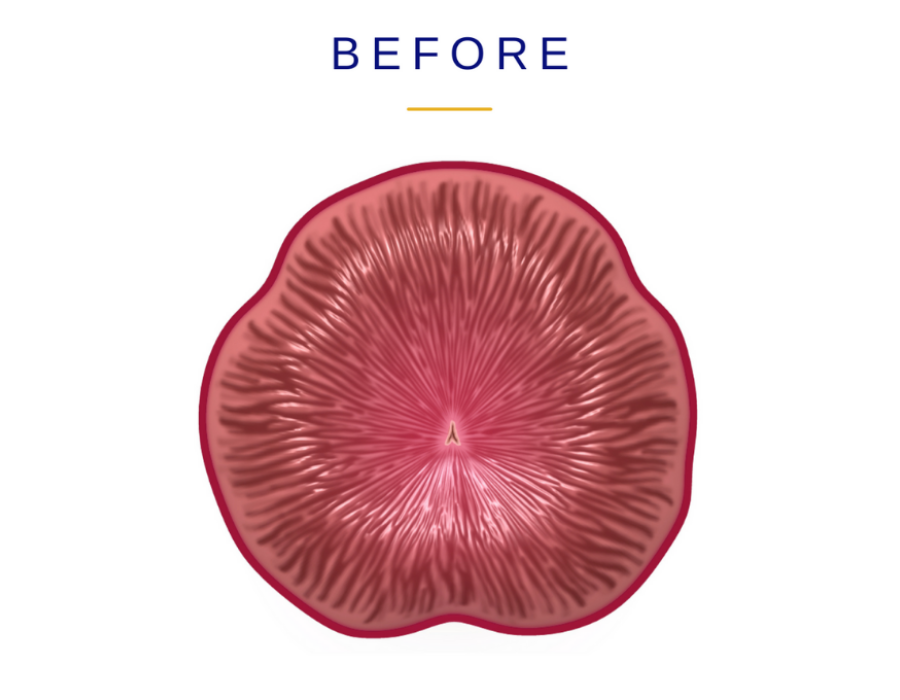 Enlarged Prostate Before iTind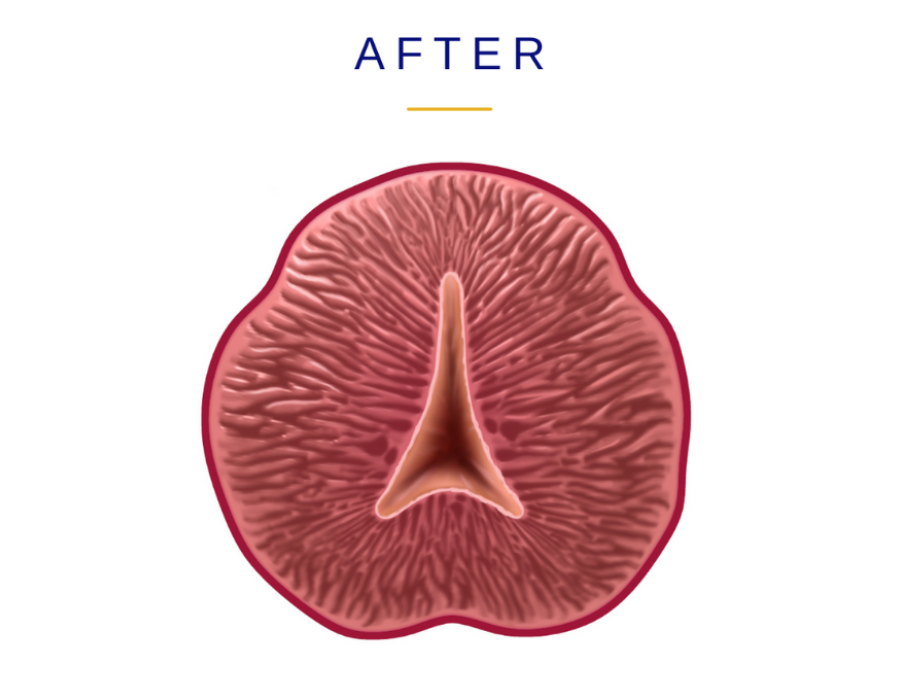 Enlarged Prostate After iTind
Bob says being treated early was the key to his good outcome. If Bob had waited until his symptoms were worse and his prostate was further enlarged, he may have had fewer treatment options, subjecting him to the potential side effects he'd hoped to avoid.
Not everyone has the background knowledge about prostate health that Bob had. That's why he's sharing his story. If you have bothersome urinary symptoms that impact your quality of life, speak with a urologist about BPH and the treatment options available. The sooner you seek treatment for BPH, the more likely it is that you'll have a wider variety of treatment options available to you, including iTind.
---

Sources:

1. Benign Prostatic Hyperplasia. AUAnet.org. https://www.auanet.org/education/auauniversity/medical-student-education/medical-student-curriculum/bph. Accessed June 11, 2021.
2. Yu ZJ, Yan HL, Xu FH, et al. Efficacy and Side Effects of Drugs Commonly Used for the Treatment of Lower Urinary Tract Symptoms Associated With Benign Prostatic Hyperplasia. Front Pharmacol. 2020;11:658. doi:10.3389/fphar.2020.00658
3. Amparore D, Fiori C, Valerio M, Schulman C, Giannakis I, De Cillis S, Kadner G, Porpiglia F. 3-Year results following treatment with the second generation of the temporary implantable nitinol device in men with LUTS secondary to benign prostatic obstruction. Prostate Cancer Prostatic Dis. 2021 Jun;24(2):349-357. doi: 10.1038/s41391-020-00281-5. Epub 2020 Oct 1. PMID: 33005003.