Urine Trouble: Uncovering Patient Understanding of an Enlarged Prostate
An enlarged prostate is a common condition in men as they age. In some cases, the enlarged prostate will put pressure on the urethra, causing it to narrow and ultimately restrict the flow of urine, which causes other adverse side effects. This condition, known as Benign Prostatic Hyperplasia (BPH), is a common condition that affects 8 out of 10 men in their lifetime.[1]
Despite the prevalence, many men lack awareness about prostate health and are reluctant to seek valuable treatment. Recently, Olympus conducted a consumer survey to learn more about their awareness and understanding of BPH and the causes, concerns, and treatments associated.
Our August 2020 Survey Indicated:
Causes: 7 in 10 people are not likely to know what BPH is when asked. Of those who do know, a majority know that family history of BPH is a risk factor. However, in terms of BPH, more work needs to be done to educate on the benefits of maintaining a healthy weight and fitness regimen. Only 52% know that obesity and lack of physical activity are also contributors.
Awareness: 71% of the under-60 age group underestimates how common BPH is among men over 50. 52% are also likely to wrongly identify BPH as a pre-cancerous condition.
Concerns: When it comes to getting treated for an enlarged prostate, sexual function tops the list of men's concerns. However, they are equally concerned about avoiding a permanent implant if they can.
Treatments: 61% are aware that medication is an option but only 19% recognize the option for an implant. However, once educated they are likely to note preference for a treatment that relieves the symptoms of BPH and does not compromise sexual function. New treatments, such as the iTind, provide a new option for men, in the form of a temporary implant that maintains sexual function.
Have you or your partner experienced the frequent or urgent need to urinate, an increased frequency of urination at night, or difficulty starting urination? Take the test for BPH here: https://plasmabutton.com/quiz.
Olympus, a medical technology leader, offers solutions that advance the capabilities of physicians in the treatment of BPH. To learn more about BPH and some solutions that are available, visit:
---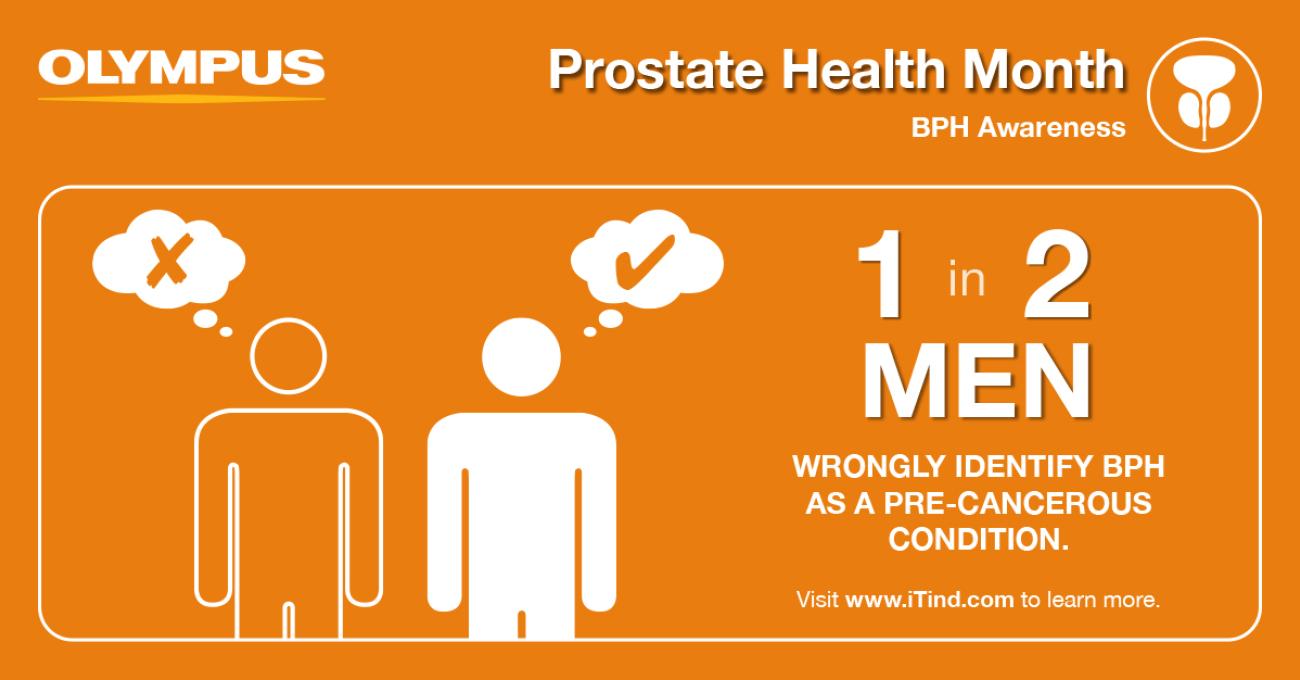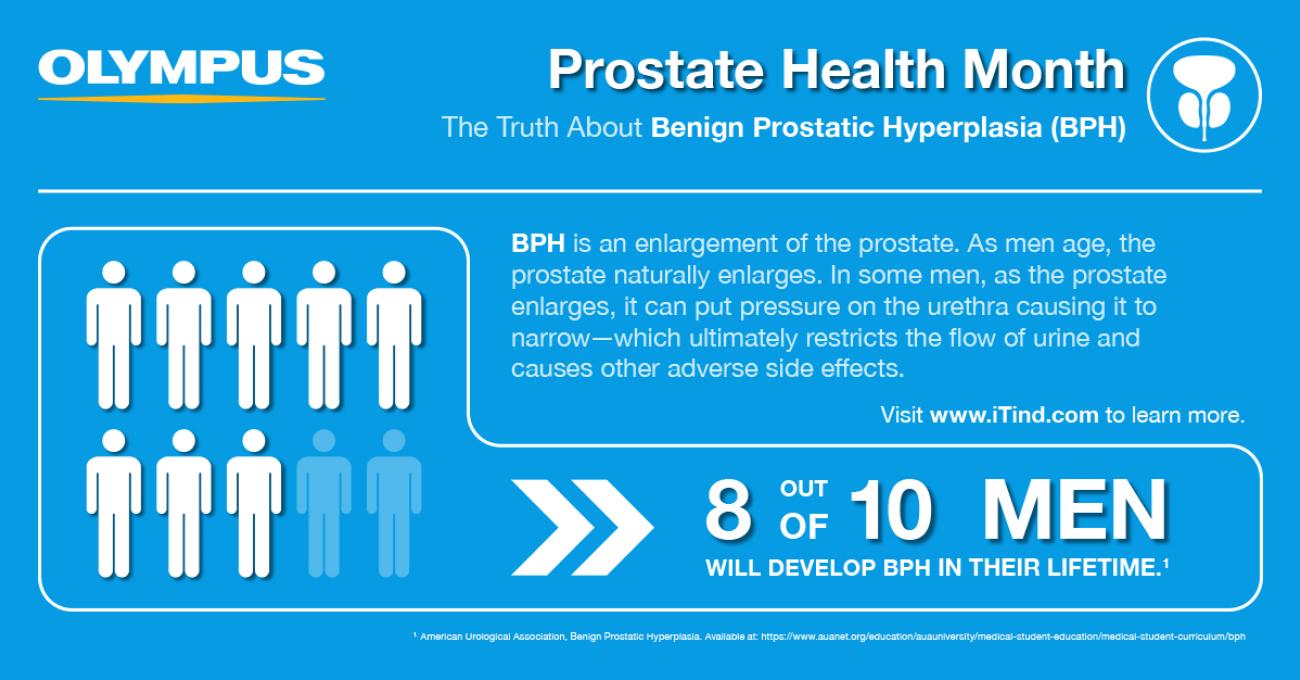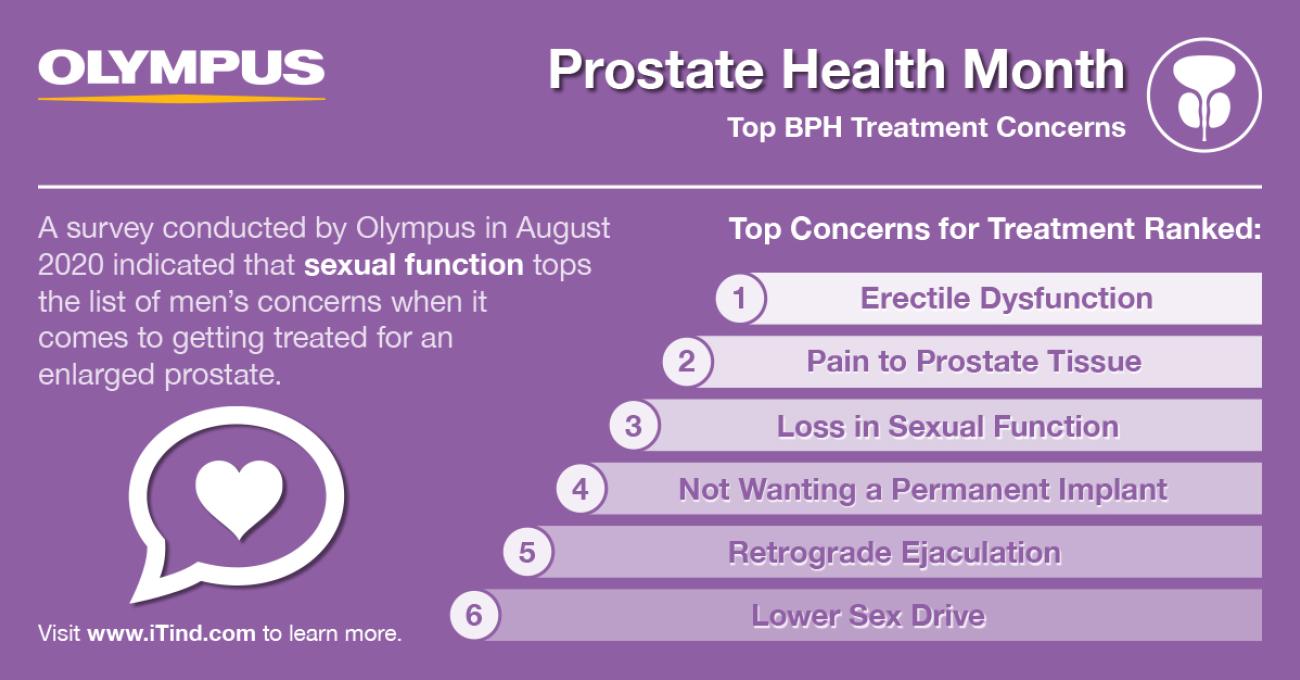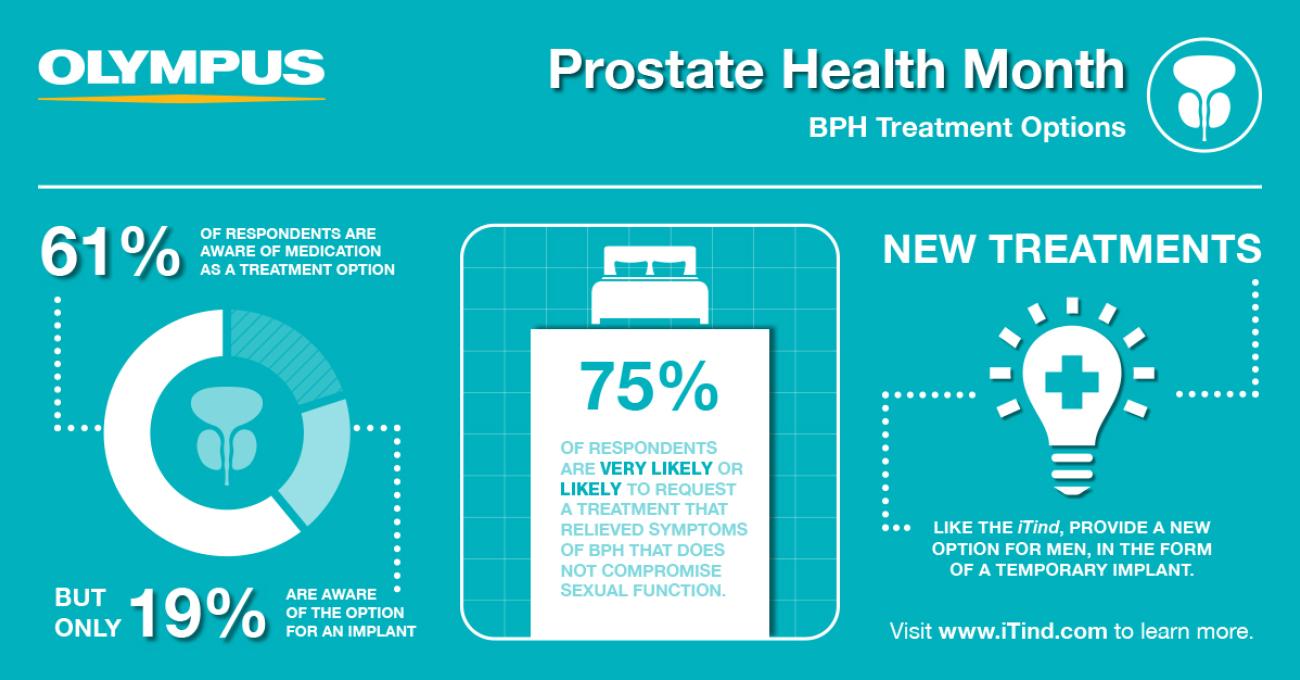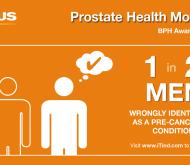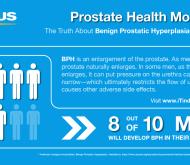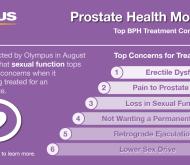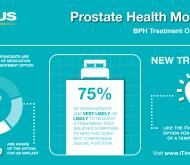 [1] American Urological Association, Benign Prostatic Hyperplasia. Available at: https://www.auanet.org/education/auauniversity/medical-student-education/medical-student-curriculum/bph