Get Behind Early Screenings
Krista's Colonoscopy Experience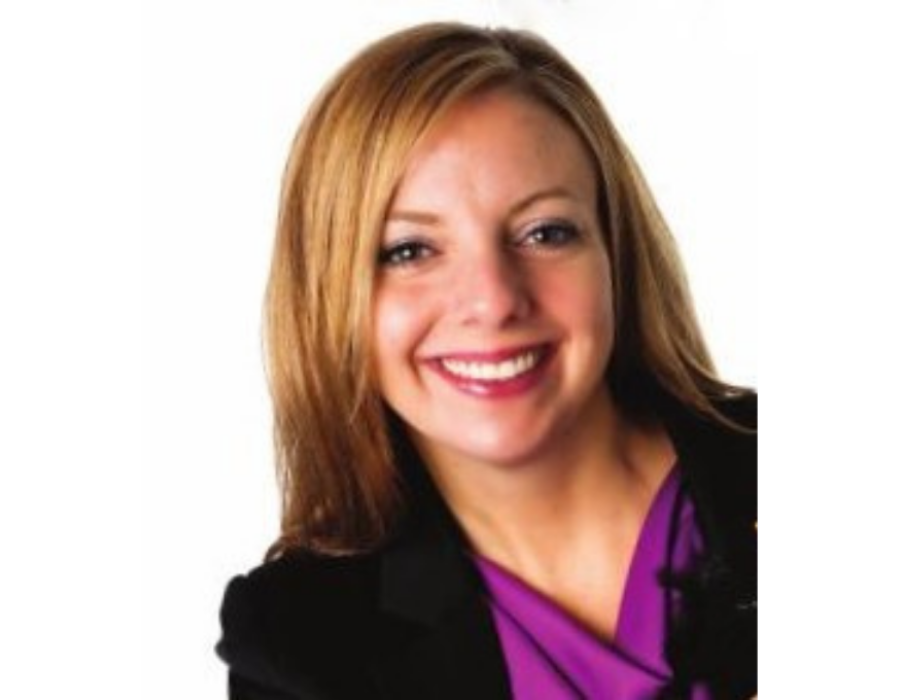 "The prep and the procedure were done in less than 24 hours. It's a small price to pay timing-wise for what could be a lifetime of advantages," was just one of the many inspiring takeaways from an interview with Krista Ortwein, Olympus' Senior Manager of Community Affairs.
Krista recently experienced her first colonoscopy and she had plenty to say on the subject, especially after witnessing the loss of two special individuals to colon cancer. Unfortunately, the cancer wasn't found early in either case and as Krista explained, early diagnosis is crucial to preventing this disease.
Community Affairs
---
As the Senior Manager of Community Affairs, Krista works on the corporate initiatives tied to causes Olympus cares about – including corporate giving, donations, philanthropy around those partnerships, and the implementation and maintenance of these programs. Currently, two nonprofit organizations that Olympus has partnered with include the Colorectal Cancer Alliance and the Colon Cancer Coalition.
Krista explained that one of the Colorectal Cancer Alliance's big initiatives, which Olympus is supporting, is promoting the awareness of the new national minimum age recommendation for colon cancer screening.
"The CDC and U.S. Preventative Services Task Force are now promoting 45 as the new recommended screening age," Krista explained. "[Olympus] always recommended if you're at risk or have a family history or any reason to believe you should go earlier than 50, but Olympus applauds the national recommended screening age in the United States now being 45 across the board."
New Perspective
---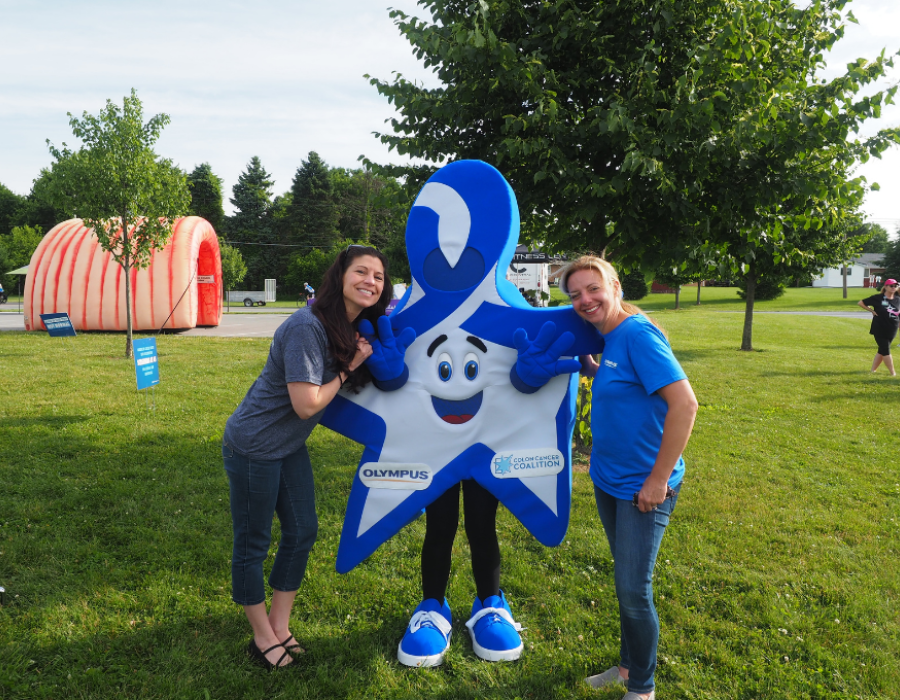 Krista explained that her role in partnering with organizations like the Colorectal Cancer Alliance and the Colon Cancer Coalition helped provide a whole new perspective.
"I saw the impact they have and how they not only help people navigate a recent diagnosis with colon cancer, but also target populations that need to know colon cancer is preventative and treatable if you find it early," she stressed. "They really do a tremendous job promoting the importance around getting screened, paying attention to our body, being your own health advocate and making sure you take the first step of getting screened because if you do, and you find a cancer diagnosis or a polyp early – it is a treatable disease."
Krista explained how honored she feels to get to work with the nonprofit organizations and see people devote their lives to sharing the message. She also explained that by just being an employee of Olympus, she is more aware of colon cancer and the importance of getting screened.
"Because of what our products do, it aligns with our purpose as a benefit to employees to get free colonoscopies regardless of age. I [also] feel like working with [the nonprofits] has inspired me to a point where I thought – why would I sit here and promote colonoscopies without getting one myself? It's the whole walk-the-walk and not just talk-the-talk," she stated. "I am not quite at the age of 45, but because Olympus offers a free colonoscopy for anyone on our insurance plan and because I work with partnerships that promote getting screened – it was a situation of why wouldn't I go? Why wouldn't I make sure I'm ok?"
The Colonoscopy
---
She explained her first colonoscopy as easier than she expected. Like anything new, Krista shared the same nervous and jittery feelings as any first-timer-- with tales of prep horror stories in her head.
"The prep isn't as terrifying as some of the stories you may hear," Krista said. "A half-day prep is nothing compared to what I've seen people go through with an advanced stage of colon cancer. The prep and the procedure were done in less than 24 hours. You [also] hear people talk about the wonderful nap – I think Oprah calls it the 'sedation vacation'. I was surprised how easy the prep and actual day of colonoscopy were."
Krista explained that her total colonoscopy time was approximately an hour and a half. The minute she got to her appointment, she felt fine and was relieved to learn the whole procedure was quite easy. Additionally, she explained if more people were open about their experiences, there wouldn't be such a stigma to the procedure.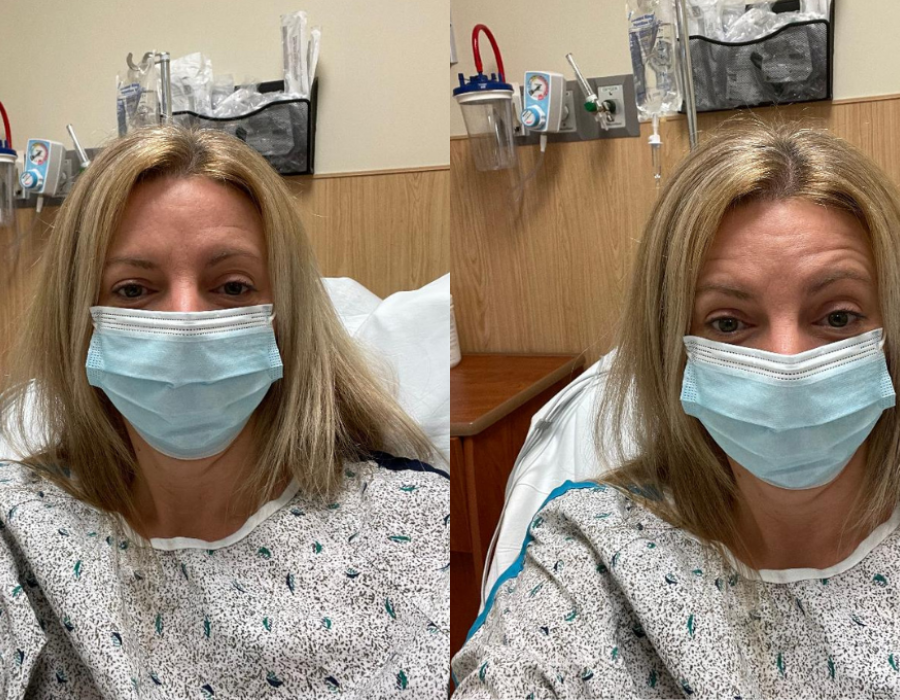 "Talk about it," she pleaded. "People don't often share that they are going to get a colonoscopy or they are shy about sharing it. The more we talk about it and the more people share it, it will become common just like taking care of any other part of your body. A really easy step in being your own health advocate is getting screened, same as you would for any other part of your body that needs to get screened or checked on."
The Message
---
With March being Colon Cancer Awareness Month, Krista felt it was important to share:
"Early-onset is on the rise and more and more young people are getting diagnosed – so don't ignore your body or ignore the message to get screened. It's not only older people who need to go and care about their colon. I see the statistics and healthcare disparities and the fact that black populations are disproportionately affected by colon cancer more than any other race – but that message hasn't reached everyone. Having people understand everyone should be getting screened at 45, or if you have a family history or if you are part of a population that is more at risk -- you should definitely be paying attention and taking the proper steps to get screened."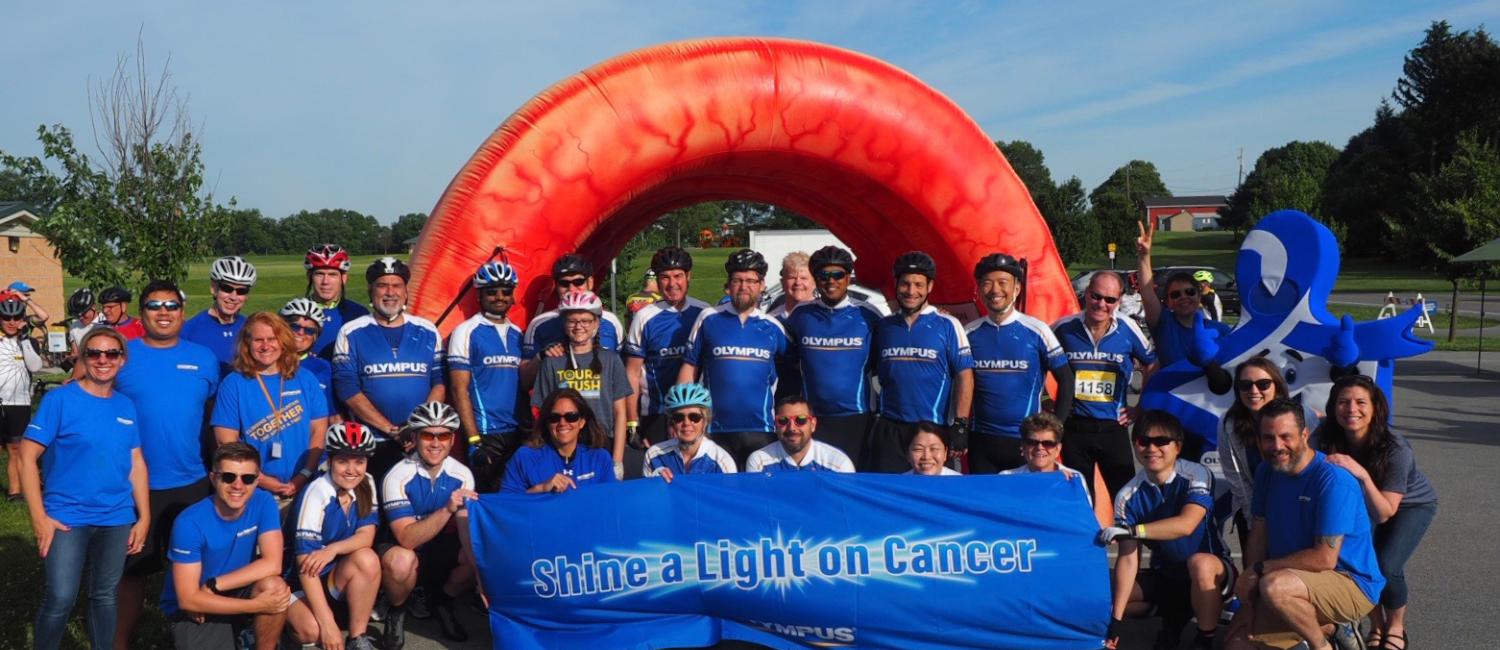 Learn more about colonscopies at:
---