How It Started vs. How It's Going
Olympus Products Then and Now
Microscopes
---
When Olympus was founded in Japan in 1919, the company was called Takachiho Manufacturing Co., Ltd. Throughout our history, we have brought products for visualizing our world to market, constantly innovating in technologies that help us to see more. But what did our earliest innovations look like, and how have they evolved over time? Let's examine some of our most dramatic product evolutions…
Olympus was established with a goal of developing microscopes for domestic production. This led to the development of Olympus's first-ever microscope, the Asahi, completed in 1920. Over the next century, our life science microscopes have evolved considerably. The use of microscopes has led to significant advances in biology, increasing scientists' demand for improved microscope technology and performance. Modern-day microscopes, such as the SpinSR product line, designed for fast 3D super-resolution imaging, helps researchers in the medical and life sciences continue to make new discoveries.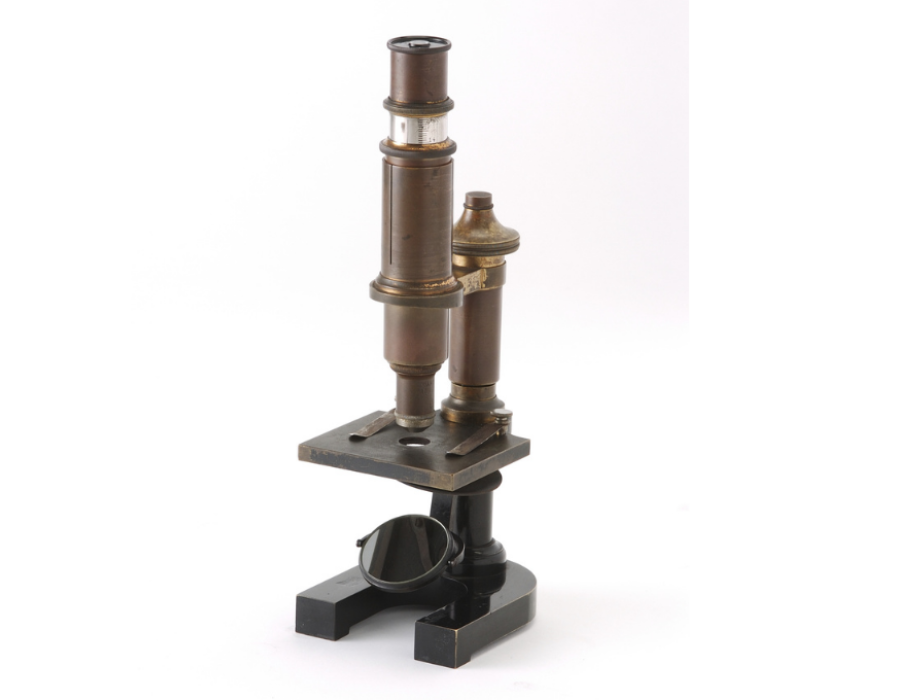 How it started: An Asahi microscope, developed in 1920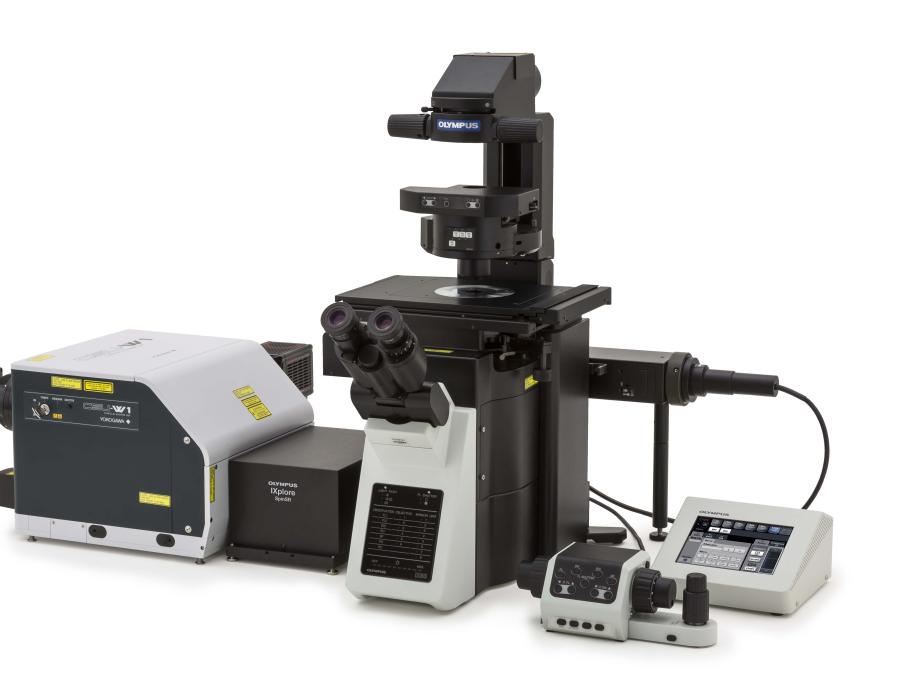 How it's going: A SpinSR microscope, one of our current models
Inspection & Measurement Microscopes
---
Equally impressive product evolution is demonstrated in our industrial microscopes. The MC Metallurgical Microscope, used to observe the structure of metals, was completed in 1929. In 2012, these microscopes went digital, an advancement that was driven by the desire to combine optical technology with digital technology and enhance user-friendliness. Today, we offer high-tech models such as the DSX1000 Digital Microscope.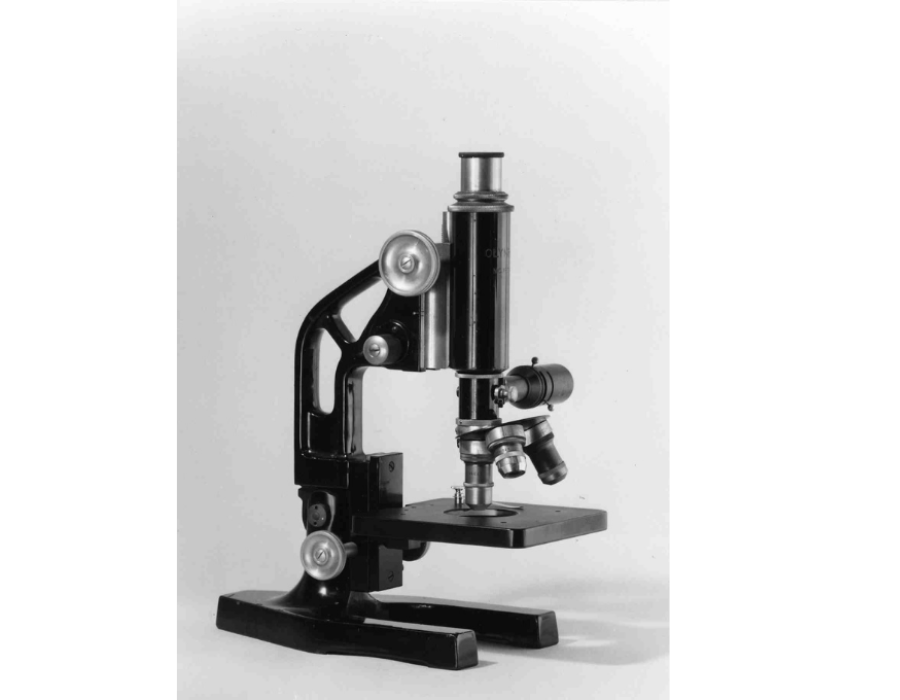 How it started: An MC Metallurgical Microscope, completed in 1929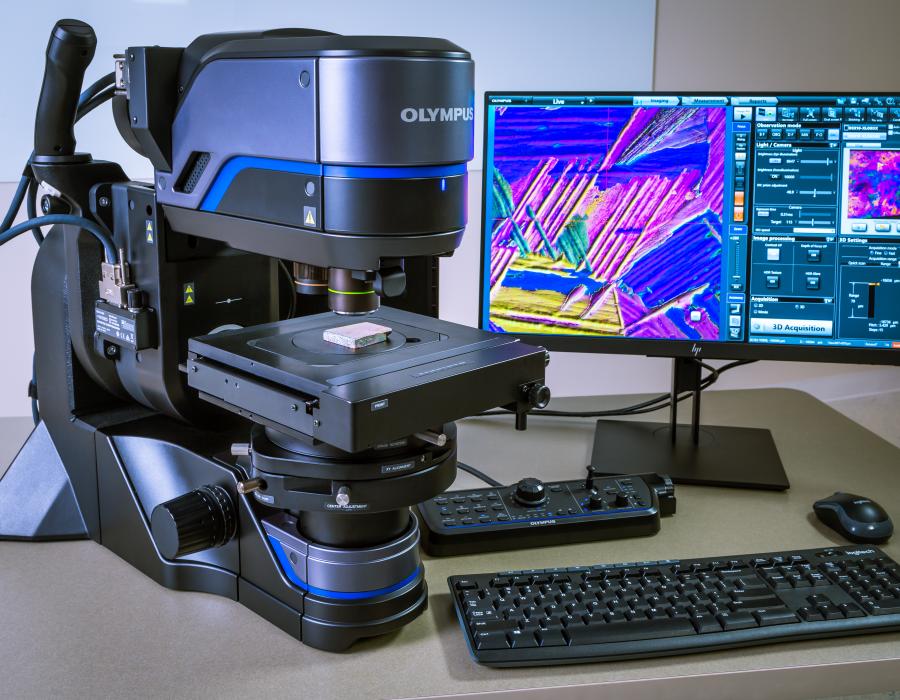 How it's going: A DSX1000 Digital Microscope, a modern industrial microscope
Gastroscopes
---
Did you know that Olympus developed the world's first widely adopted gastric camera? In 1950, the GT-1 helped physicians observe the stomach and diagnose stomach cancer, which was a common ailment in Japan at the time. While this early medical device could only be used to support diagnosis, our newest endoscopes, such as the GIF-HQ190, assist physicians with both diagnosis and treatment of disease states. Today, Olympus offers endoscopes for use in a variety of specialties, including: gastroenterology, urology, gynecology, and Ear, Nose, and Throat (ENT).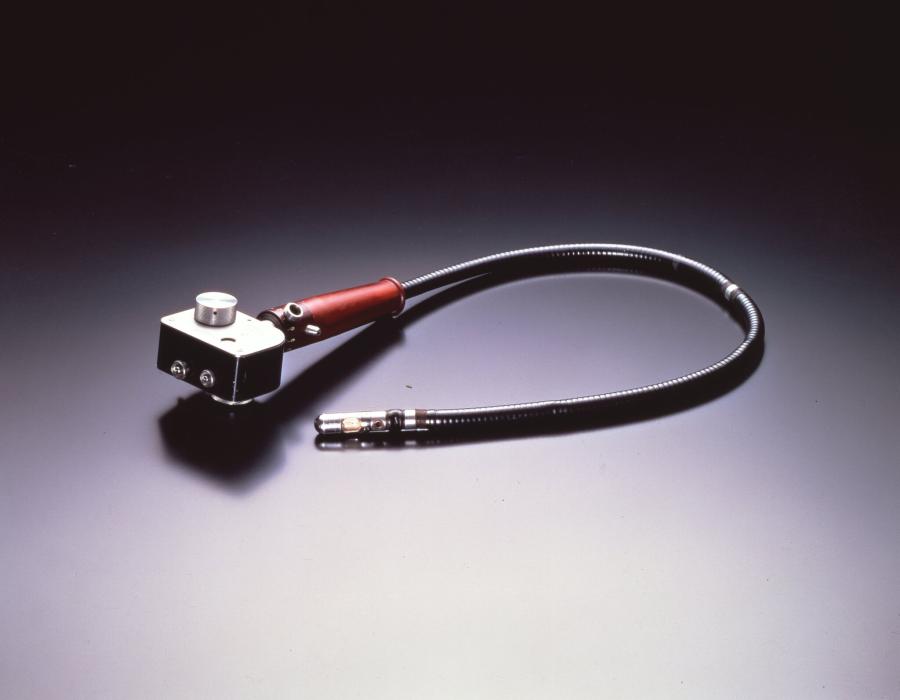 How it started: A GT-1, developed in 1950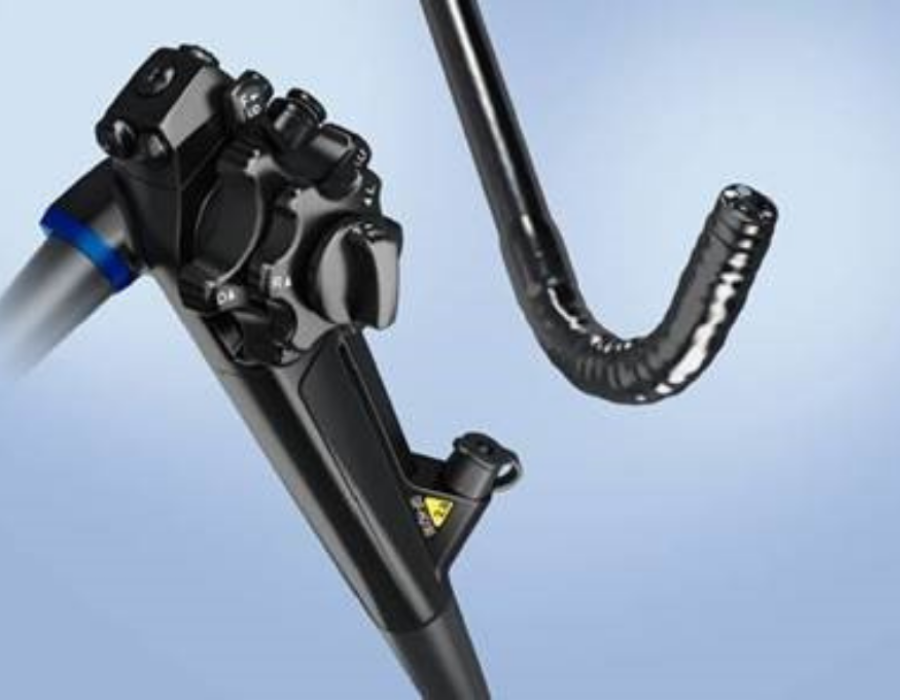 How it's going: A GIF-HQ190, one of our modern video gastroscopes
Endoscopic Video Information System
---
The modern videoscope shown above would not exist if it had not been for Olympus's first Endoscopic Video Information System, now known as "EVIS." Completed in 1985, this system helped make medical education and clinical procedures easier by allowing multiple people to view the same endoscopic image on a monitor. Over time, Olympus improved upon this early model and developed the world's first high-definition videoscope system. Olympus continues to serve physicians and patients today by advancing gastroenterology, bronchoscopy, and surgery with our EVIS EXERA III universal imaging platform.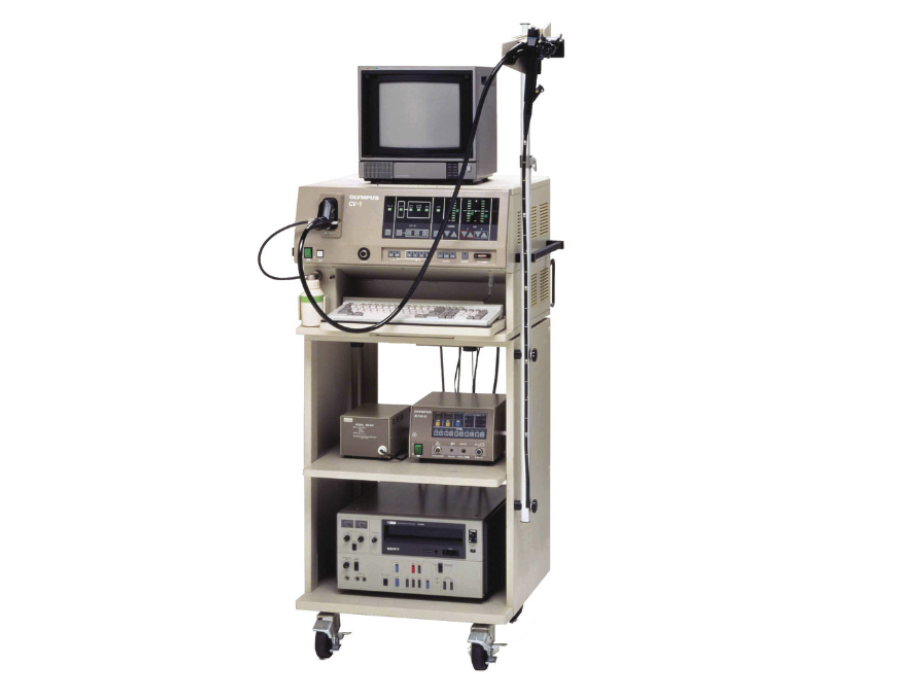 How it started: An EVIS, the first videoscope system designed by Olympus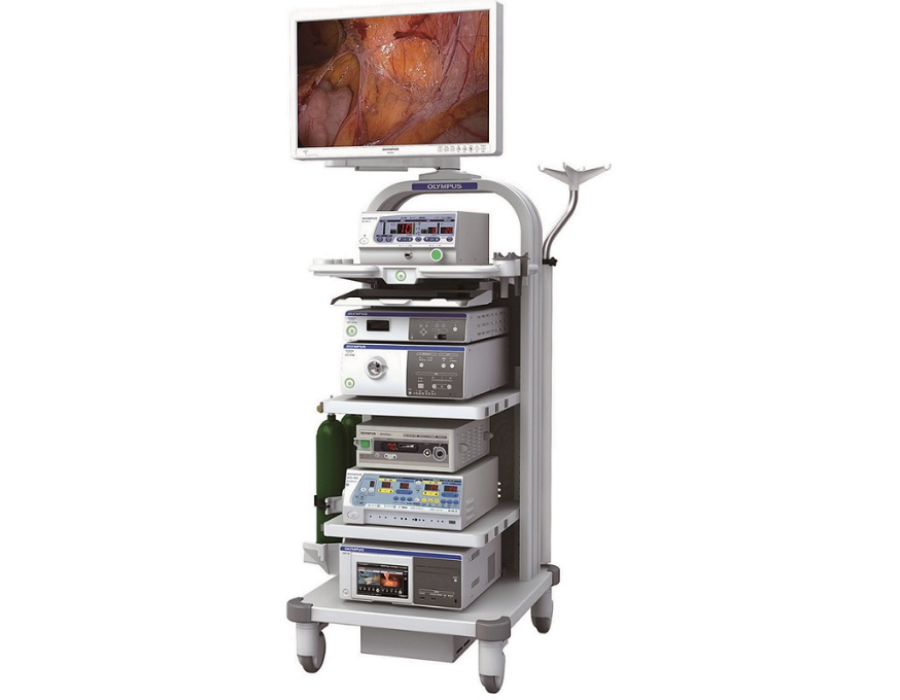 How it's going: An EVIS EXERA III, designed for endoscopic procedures across multiple specialties
Surgical Imaging
---
When laparoscopic surgeries gained prevalence on a global scale, Olympus sought to meet the need for a system compatible in both surgical endoscopy operating rooms and endoscopy outpatient departments. In 2002, Olympus launched the VISERA Video System, the world's first integrated video system for endoscopic surgery that can be used in various clinical departments. This system would eventually lead to our newest VISERA system, the VISERA ELITE II, which supports a wide range of surgical specialties and offers infrared and 3D imaging technologies.
How it started: A VISERA video system, launched in 2002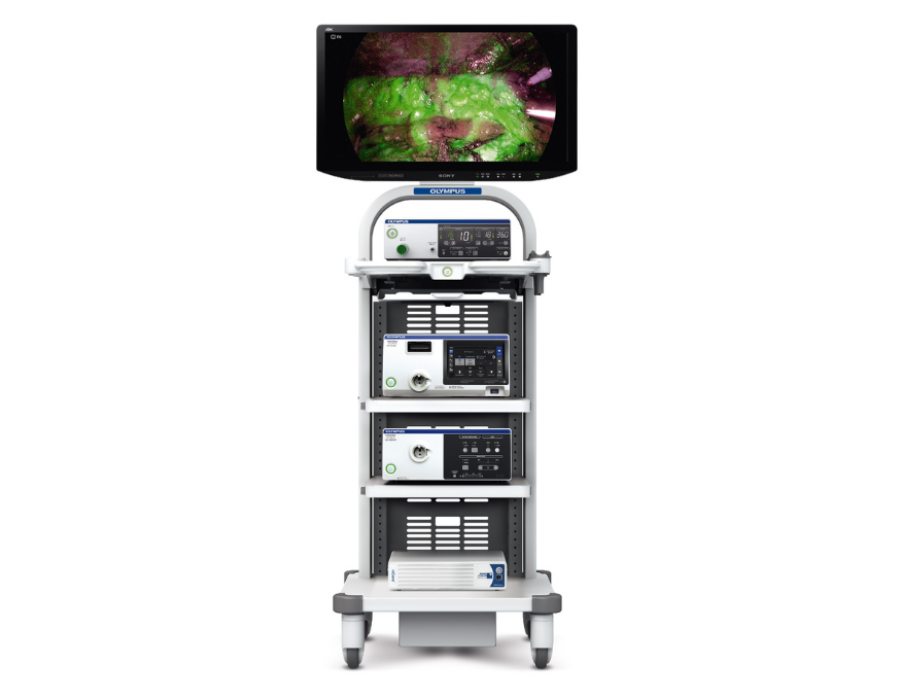 How it's going: A VISERA ELITE II, our latest multi-specialty imaging solution
After 100 years of continuous innovation, we are proud to look back at how far we have come at Olympus, and we look forward to more advancements in the next 100 years. We cannot wait to see what some of these products will look like in another century!