MedTech Color Pitch Competition
Supporting Entrepreneurs of Color in the Medical Device Industry
A medical device company known for its innovative advances in the industry, Olympus values the work of entrepreneurs and innovators and keeps a steady eye on external start-ups and inventors of new technologies. For the past four years, Christos Monovoukas, Olympus VP of Business Development and Global Merger and Acquisition Lead, has been a judge on the MedTech Innovator's Pitch Competition panel. This year, understanding the need for health equity in underrepresented populations, Olympus participated in the MedTech Color Pitch Competition, an event that supports Black and LatinX entrepreneurs and innovators in the medical device industry.
MedTech Color
MedTech Color is an organization that aims to advance the representation of persons of color in the medical device industry. Their aim is to build a cohesive community of leaders of color, increase the number of underrepresented executives who enter and stay in the industry, and drive thought leadership.

MedTech Color Pitch Competition Overview:
The MedTech Color Pitch Competition is a foundational start for early-stage start-ups within the medtech industry. This virtual competition, held in March of this year, showcased each company's products or services that will directly benefit patients. Eligibility required that the company have a Black or LatinX founder, have raised less than $1,000,000, and be a medical device, digital health or diagnostic start-up. Participating start-ups were judged by a panel of industry leaders on three categories:
Addressing the customer problem, target market, management team, financing the business
Validation methods
Competitive advantage
Olympus x MedTech Color Master Class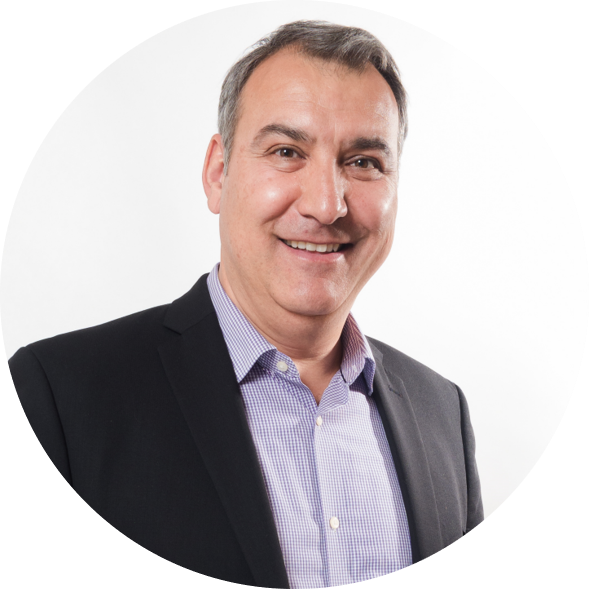 During the pitch competition, Olympus' Monovoukas conducted a Master Class with the event's Top 10 Finalists. Major corporations are increasingly looking to external start-ups and inventors for innovative new technologies that have the promise to deliver new revenue streams. In addition to traditional M&A, major strategic players are exploring innovative strategies to partner with early-stage start-ups.
During the Master Class, Christos discussed the following topics:
How do major corporations find new device technologies that are a fit for their pipelines?
What can an early-stage start-up do to find the right partner?
How do partnerships work, and what conditions might a major partner have?
What kind of technical and commercial validation will be required to secure a partnership?
New trends such as digital, AI and robotics that are shifting the medtech landscape
Pitch Competition Winners
---
Founded by Kristina Jones, Guardianlane.com is a children's mental health platform that is innovating how children access grief counseling. Children watch, create, and share fun creative grief projects, creating their own social healing network. Featured counselors are also available for 1:1 tele-counseling sessions.
Founded by Alex Arevelos, Starling Medical is a digital health device company based in Houston, Texas developing a revolutionary new way for the 3 million US patients with severe neurogenic bladder dysfunction to empty their bladders quickly and easily with their tech-enabled urinary catheter prosthesis.
Headquartered in Orange County, CA, Sayenza Bio was founded by Dr. Derek Banyard who left plastic surgery residency at UC Irvine to found this company after receiving grants from the California Institute of Regenerative Medicine and Plastic Surgery Foundations and realizing the immense potential of this novel technology. Sayenza Biosciences is developing the industry's first multifunctional, fully automated, closed processing system that can prepare fat for re-injection in a matter of minutes.
Founded by Sandra Saldana, Alva Health is developing a neuromonitoring platform with its first indication being the real-time monitoring of stroke. Ischemic stroke affects 700,000 Americans each year and is the leading cause of disability, resulting in $67B annual avoidable healthcare spend due to delays in symptom recognition and treatment. Alva Health's stroke monitoring system consists of wrist-worn wearables, a mobile app, and cloud-based ML and non-ML algorithms, which continuously and remotely monitor patients and automatically activate the emergency response upon stroke onset.
Founded by Maria Artunduaga, Respira Labs is a machine learning-enabled platform that uses intelligent patches and a patented acoustic resonance technology to monitor, predict and prevent lung disease. Respira's device and platform offers an edge over every single product available today because it measures air trapping, an earlier, more sensitive marker of lung dysfunction that has an 11% greater likelihood of diagnosing pulmonary dysfunction three years earlier than standard tests.
Winners of the MedTech Color Pitch Competition will be entered into the larger MedTech Innovator Pitch Competition that will be judged later this year.