Pride Month at Olympus: Healthcare Disparities Spotlighted at Virtual Event
"Close your eyes and think about your last healthcare experience ... Was it a positive experience? Did the healthcare provider understand your needs? Did they make you feel seen and heard?" These were questions that Jordan Bisceglia, iTind Territory Manager in Olympus' Urology Surgical Division, asked attendees at "Str8 Talk 3.0: LGBTQ+ Health Care Stories," a virtual event with an impressive lineup of Olympus LGBTQ Colleague Affinity Network members and outside speakers from healthcare.
Jordan followed his comments with a video montage of individuals from the LGBTQ+ community who shared negative experiences that ranged from a provider giving a lecture to a patient during a Pap smear, to clinic staff shaming a patient with an HIV diagnosis that resulted from a sexual assault, in addition to stories of counselors and psychiatric staff who were dismissive of patients in their care. "This is just a fraction of LGBTQ stories that people face," noted Jordan.
Jordan shared a timeline of LGBTQ+ milestones, marking progress from the early 1900s when conversion therapy was practiced, to declassifying homosexuality (1992) and transgender status (2019) as a mental disorder.
But one staggering statistic is telling of the work yet to be done. LGBTQ+ youth are more than four times as likely to attempt suicide than their straight peers, according to data gathered by The Trevor Project, a global intervention and suicide prevention organization.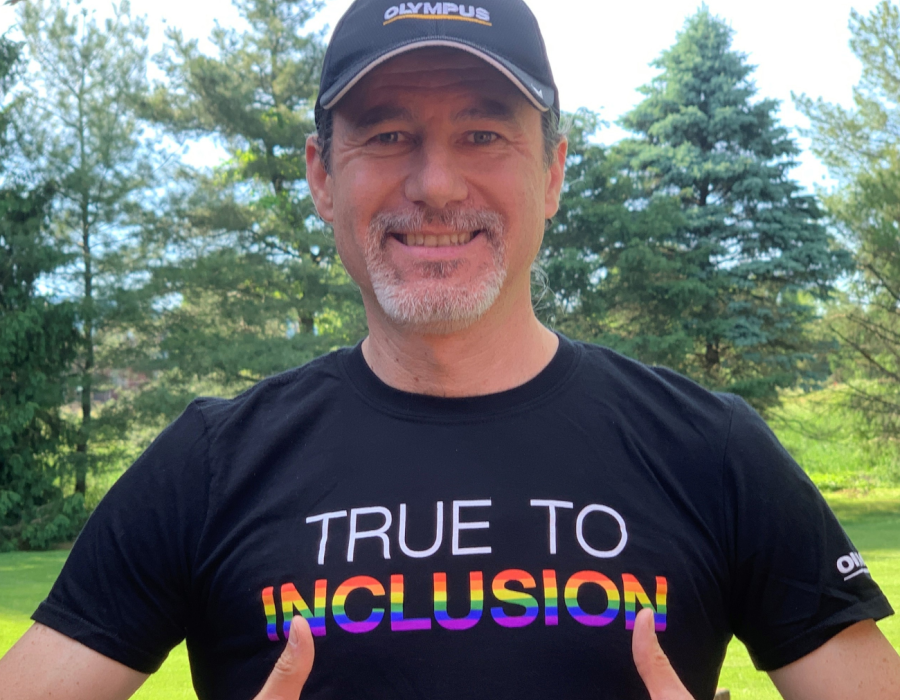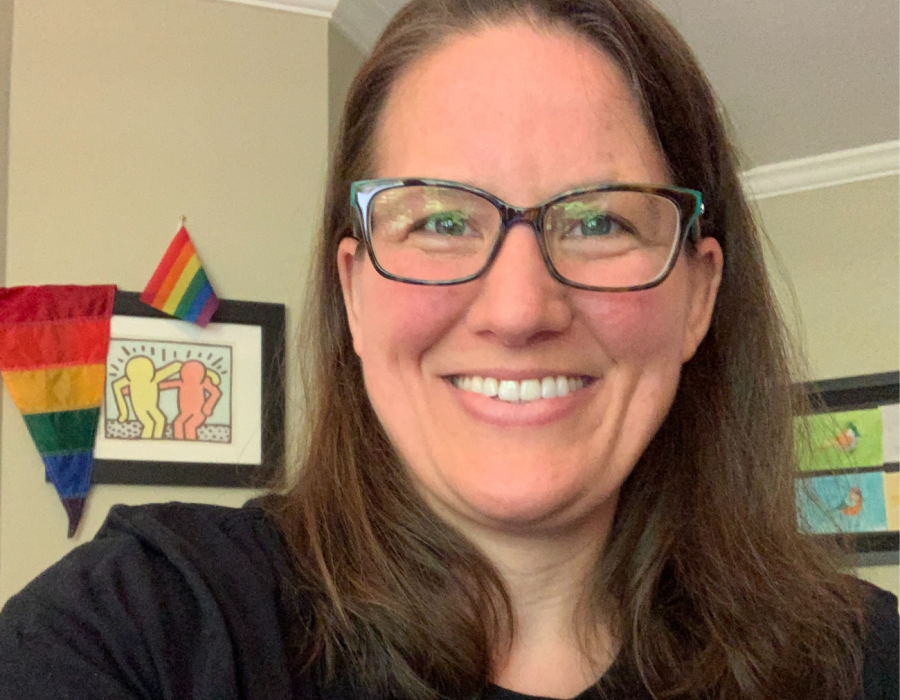 The anti-LGBTQ legislation surge
A spike in anti-LGBTQ+ legislation isn't helping. "In the U.S. in 2022, nearly 240 anti-LGBTQ bills have been filed and they're mostly targeting transgender people and specifically trans youth," according to Rebecca Rehm, Senior Manager, Compliance Business Partner at Olympus.
She mentioned the "Don't Say Gay" bill in Florida (HB 1557) restricting LGBTQ discussions in schools (signed into law March 28, 2022), as well as bills that propose youth sports bans and youth healthcare bans, among other issues listed on the Freedom for All Americans website, a bipartisan advocacy group that champions LGBTQ rights.
Limited options in healthcare
William (Billy) Pratt, Area Vice President, Surgical Solutions at Olympus, shared details of his family's challenges in navigating the healthcare system to find appropriate care. A pediatrician referred the family to Queer Med, a Georgia-based online provider service that caters to "transgender and nonbinary kids, teens and adults" in the Southeast U.S. and Maine, according to the website. He stressed the importance of using mental health as a compass for his family's healthcare journey to ensure their child's wellness, but he also expressed frustration over the limited healthcare resources for the LGBTQ community.
Health screening disparities in LGBTQ+ communities
Limited resources include a lack of awareness and training on the unique needs within the LGBTQ+ community, leading to low screening rates for preventable and treatable conditions like colorectal cancer. "Olympus is committed to fighting colorectal cancer and we do that by raising awareness on prevention, detection, and treatment," stated Krista Ortwein, Director of Corporate Social Responsibility. She spoke about the work that Olympus is doing with Bradbury-Sullivan LGBT Community Center, near the Olympus Center Valley campus. The organization started as an arts and cultural center but is now meeting healthcare needs in the community it serves, Krista explained.

"What does colorectal cancer screening look like in the LGBTQ+ population?" It turns out "the stats were pretty alarming," Krista said, referring to a 2020 Pennsylvania LGBTQ Health Needs Assessment. Nearly 20% of survey participants in the state do not have a primary healthcare provider. One in five within the recommended age-range for colon cancer screening did not have a colonoscopy.

Olympus has partnered with the center, now affiliated with the Pennsylvania Department of Health, to bolster awareness and increase screening rates. "One of the barriers is feeling uncomfortable or fear of being shamed and lacking a primary healthcare provider," Krista explained. "We anticipate moving this to a national awareness campaign to drive awareness around increasing screening rates, and at the same time, combating inequities" in healthcare.
Got the T-shirt
Many speakers at the virtual event were donning Olympus' "True to Inclusion" T-shirts. Billy Pratt recalled his child noticing the Olympus logo on his shirt and remarking "that's cool." He joked that cool-dad-status is hard to come by, but added that on a serious note, the messaging is meaningful both personally and professionally. Little things like wearing a T-shirt show "that you are an ally," he said. "This [Colleague Affinity Network], these events, raising awareness—in this job market this can attract talent." It sends a message:
"

"If I go to Olympus, that is some place I'm going to be accepted. It's not cheesy. It's a big deal. It can change people's lives."
---
Olympus fosters a welcoming, inclusive workplace. Check out our career opportunities and consider becoming a part of our culture.